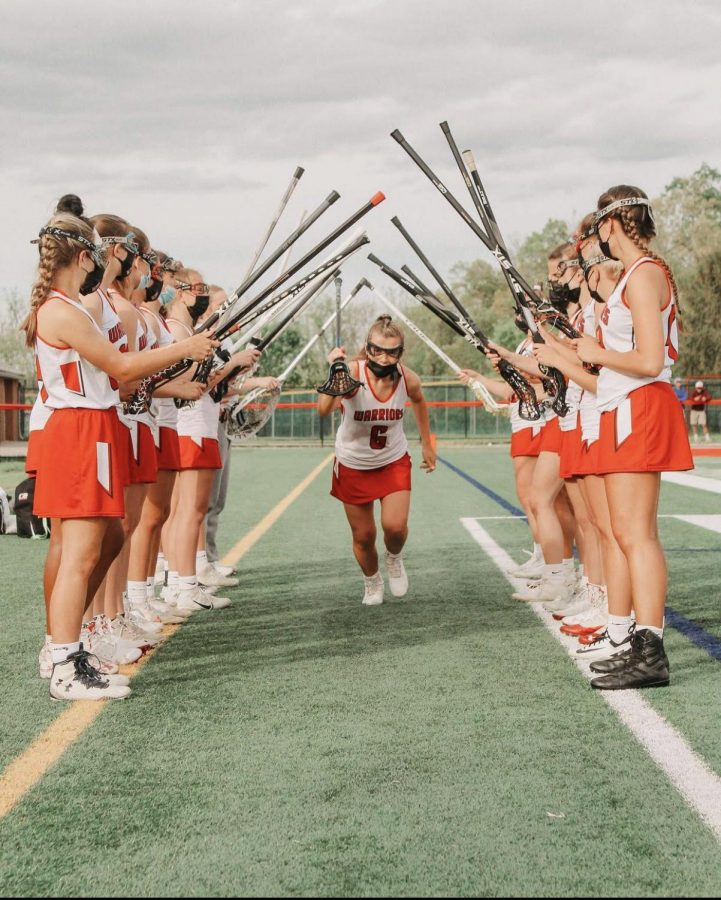 Coming off of missing a season last year due to COVID-19, the girls lacrosse season was not guaranteed, and the girls were looking for a redemption tour.
With a district championship on the team's mind, they would do whatever it takes to get to that point.
The season started out with a five-game winning streak including Kennard-Dale (15-4), New Oxford (13-10), Red Lion (19-2), Spring Grove (12-3) and York Suburban (20-2) until their loss to Hershey by a score of 10-8 on April 17.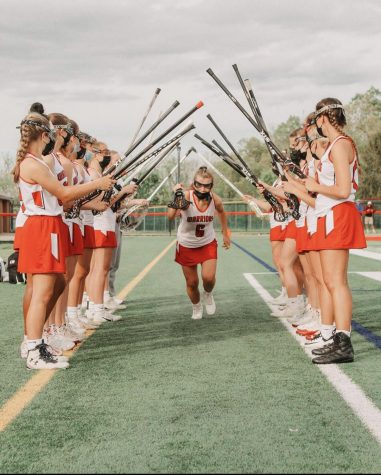 Soon after the loss, the girls maintained a seven-game winning streak until their final regular season game versus York Catholic in which they lost 16-6.
One of the biggest successes of the season for the lady Warriors was most certainly the draw.
The draw is when there are two players at the center of the field, fighting for who obtains possession of the ball for their team.
Junior midfielder Addison Roeder agrees that the team has a major advantage over opposing schools with so many successful draws within the season.
"We have a really amazing draw unit," said Roeder. "The girls who are a part of it put in a lot of work for the draw outside of practice with Coach Kristen. It creates a really trusting environment on the circle and allows for us to try new things and be confident in one another."
Freshman attacker Rachel Stiffler feels that this plays into the chemistry between the girls as they are all very close with each other.
"Our chemistry plays one of the biggest roles in our success," said Stiffler "We are all like a family, and we are always picking each other up no matter what and because of that, we just like to have fun and it overall makes us play better."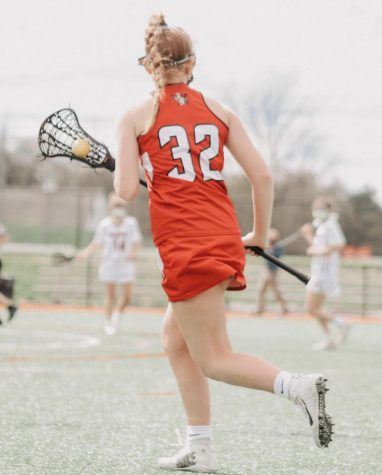 With the chemistry that these girls have, it makes it a lot easier for improvement and motivation when something needs to be worked on.
As the season comes to an end, head coach Kristen Kunaniec starts to prepare for next year .
"I am so excited to meet new girls and make plans based on our new talents," said Kunaniec. "Things always need to change based on the strengths of the players, and I am excited to figure that out."
The girls lacrosse team ended with a regular season record of 12-2, and they played in the quarterfinals of Districts on May 20 against Red Land with a final score of 18-6 in favor of the Warriors. In the districts semi finals, the lady Warriors played the number one seed Twin Valley in which they lost in a 12-6 effort.
The next playoff game will be played on Thursday, May 27 versus the number three seed Cocalico, which determines whether or not they go to the state tournament.