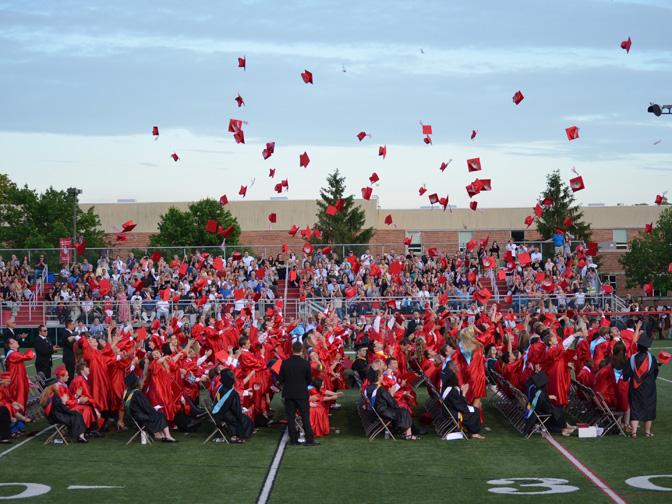 Susquehannock high school will host a graduation ceremony on Thursday, May 27 at 7 p.m.
French teacher Stephanie Myers has collaborated with her colleague, mathematics teacher Elizabeth Lease, to organize the event.
"We are planning the entire thing," said Myer. "The administration gets the alumni speaker, but we are in charge of caps and gowns, walking order, participation, practice and tickets."
This year some changes have been made to the traditional Susquehannock graduation ceremony to accommodate health guidelines.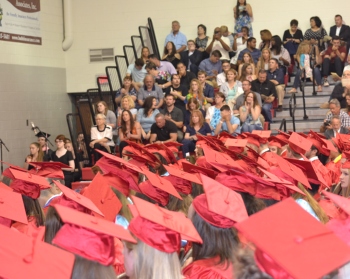 "Each student is only getting four tickets," said Myers. "[Also], there is no option for an indoor graduation if the weather does not cooperate. Another big difference is that we won't have as many people up in the stands because [those who have tickets] will be able to sit on the field in a U [formation] around the graduates. This year [the graduates] will be facing the highschool instead of Southern Elementary."
These adaptations make it possible for the entire senior class to walk together, unlike other high schools in the area.
"Because of Governor Wolf's [event size] regulations, we have the capacity to hold [the students] and their guests outside," said Myers. "[The graduates] started school together, and we'd like them to finish school together if possible."
In terms of safety precautions, Myers and Lease have organized temperature checks, health screenings, socially distanced chairs and mask requirements at the event.
There are no extra tickets available for family and friends outside of the four tickets given to each graduate.
If there happens to be inclement weather, the rain date is scheduled for Friday, May 28.
To watch a livestream of the graduation ceremony, please visit the Courier's website.