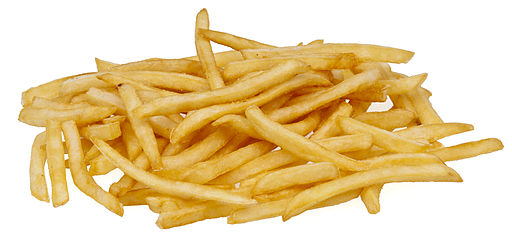 Salty, crispy on the outside and soft on the inside, warm and perfect for dipping- fries are the quintessential side to just about any classic fast food meal. With this in mind, there comes the question of which one is the best. Check out our review below to see our ranking of the best french fries from fast food chains.

McDonald's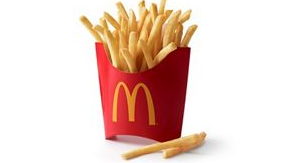 The McDonald's fry is definitely the more well known in the fry community. Many preferences depend on the location and the time you get them. The busier the location, the less consistent they are, and this really applies to any fast food establishment. In this particular case, McDonald's fries manage to somehow be more soft and crispy at the same time. These fries in any case are much more reliant on their salt amount, which is higher than some of its competitors. Along with the high salt content, they are also flavored with what they say is "beef flavoring." The price for these fries is (in each case will be a medium fry) $1.79. 
Rating: 7

Chick-fil-A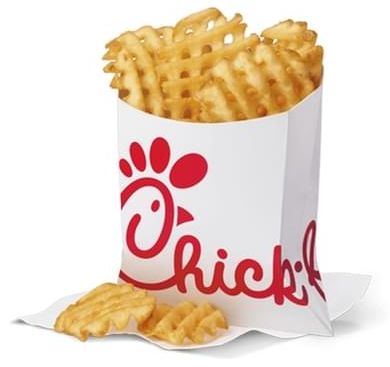 Chick-fil-A is the only waffle fry on the list, making it unique from the rest. It has a high popularity within the area- and for good reason. Due to the waffle cut, there is more stability, making it better for dipping and picking up your sauce of choice. The salt isn't too high, but it is just enough to make anyone reach for another one. It is a bit more on the softer side, but it pairs well with their style of food. The price of Chick-fil-A's medium fry is $1.69.
Rating:  9

Wendy's

Wendy's cut for their fries is the classic cut, like McDonald's, but in Wendy's case… not as good as McDonald's. For a standard fry, there is not much here to complain about, but the lack of flavor was a no go. They relied on salt to an otherwise flavorless fry, and their sauces and sandwiches are the only menu items to help them. These fries were the softest of the bunch, not helping them at all, unless that is your particular favorite part of a fry. Pricing for these fries is $1.99.

Rating:  3

Burger King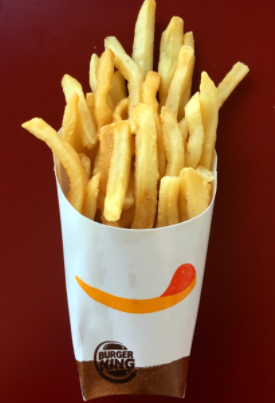 After the past chicken sandwich article, the hope was that Burger King might have some sort of redemption with their fries, and suffice to say that they did…but not by much. While Burger King's fries were a better success than Wendy's, they still didn't quite hit the mark. Overall saltiness was nice, and if a crisp fry is to a person's liking, they have a good chance of loving their fries. Their downfall though was much like Wendy's where the flavor, or lack thereof, was saddening. The price for Burger King's fries is $2.19. 
Rating:  4

Five Guys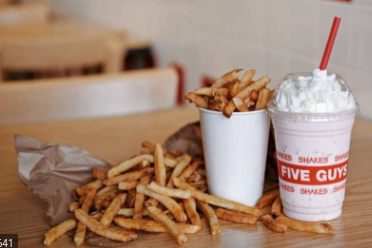 A new contender on the list- that didn't make it in the chicken sandwich showdown- is Five Guys's fries. Five Guys overall is known for their greasy brown paper bags that hold even more greasy food inside, but Americans love greasy fries. Fried in peanut oil, it limits its audience to those without allergies. Those with a peanut allergy… boy, you are missing out. Crispy on the outside, soft on the inside and perfect all on their own with  no sauce needed, shows that this fry was close to the top contender as a winner. They are salty and fatty, and although it doesn't need it, they pair well with just about any other menu item, burgers and milkshakes alike. Pricing for these fries comes to $4.19, giving them a bump down on the scoring along with their now limited audience due to the peanut oil. 

Rating: 8

Arby's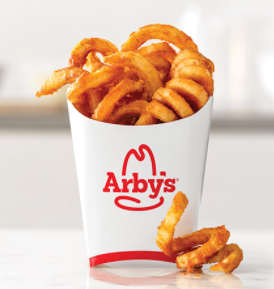 Unlike the others on this list, this is the only regularly seasoned fry, along with being the only curly fry. The funny aspect about how they season their fries, is that upon researching, their website does not have any sort of listing of ingredients at all except for the oil, but most imitations contain common seasonings such as garlic salt, paprika and cayenne pepper. Their new crinkle cut standard fry was not included in the listing only because Arby's would have two different contenders which isn't fair and because the curly fry is the original, main  fry they sell. The seasoning and crunchy factor, along with the visual appeal of a curly fry, ranks them higher on the list. With a nice balance of flavor and no need for a sauce or side, these fries really stepped up to the plate. The price for these fries is a total of $1.99. 
Rating:  7