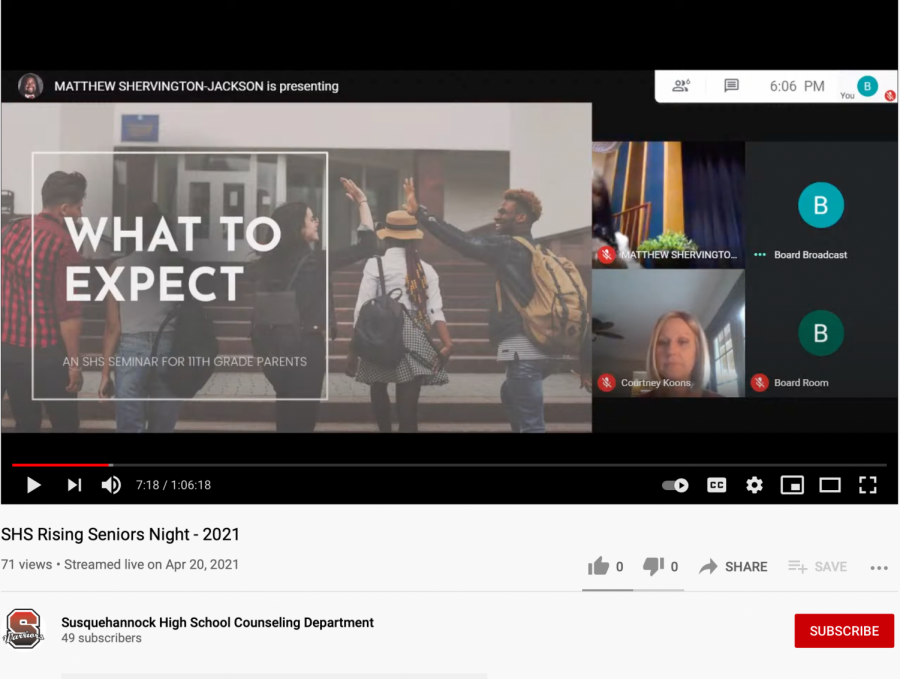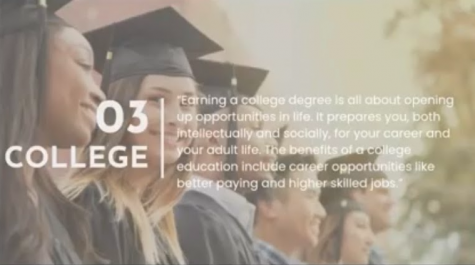 The Rising Seniors Night gave students and their parents career field opportunity information.  
Due to the COVID-19 pandemic and the restrictions it has placed on large gatherings, the school had to think of a new way to give juniors the opportunities they need to explore possible career options. 
Susquehannock's goal for students, whether they are advising as teachers or administration, is to give them the opportunity to explore any career that they may be interested in.  The event was live streamed to those who did not want to attend in person.
Matthew Shervington, a school counselor at Susquehannock, thought the idea of Rising Seniors Night was a great way to give juniors information.
"We certainly thought it would be a great opportunity and agreed to it because COVID and the hybrid schedule hasn't allowed us to hold our junior meetings the way we normally would," said Shervington.
Principal Kevin Molin mentioned at the start of the event what students and their parents should expect to learn throughout the night.  Students should expect to plan over the summer and come back to school in September prepared to work collaboratively in all aspects of planning for the future.
"Our job and mission here [at the high school] has been for a long time and continues to be to provide as many opportunities as we can for students to develop their skill sets and explore their passions to leave and graduate here to pursue their passions," said Molin.
Shervington expressed how the counseling department has the same goal- to provide students opportunities.
"I want to stress that our goal in the counseling department very much mirrors the goal of Susquehannock High School and the school district and that is that our students are college and career ready," said Shervington. 
Parents were concerned about their children not getting enough information about the opportunities around them due to the pandemic, so the event was created to prevent any further concern.
"Dr. Molin had approached our department after meeting with a few of his advisory groups that contained parents and some of the parents had voiced concern about post-secondary planning for our students," said Shervington. "COVID has had a huge impact on career opportunities locally and around the country."
Shervington thought of the event as a huge success.
"I think that this will be an event that continues next year," said Shervington.
Rising Seniors Night was live-streamed and can be watched on Youtube.