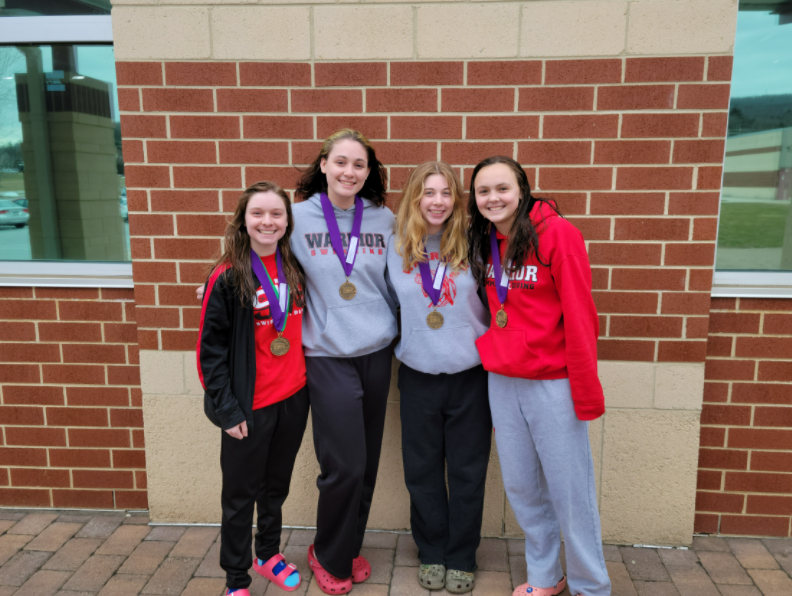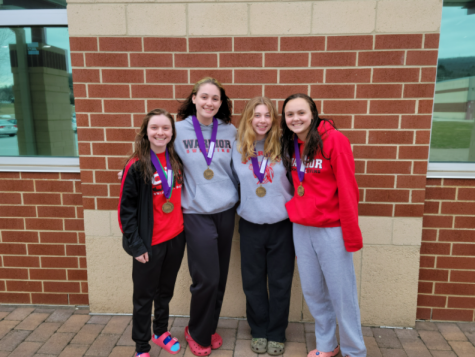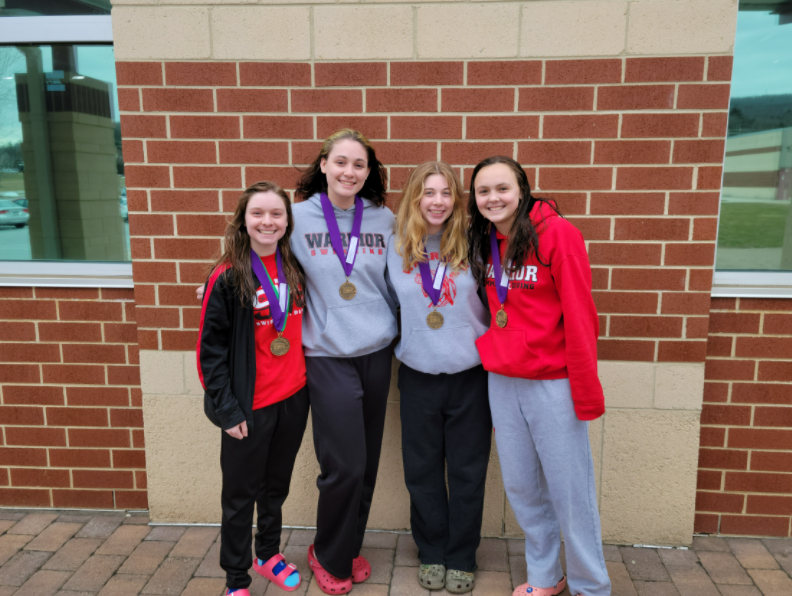 The girls swim team ended their regular season as YAIAA Division II Champions.
The team has had to work around COVID-19 precautions, making it very difficult for Coach Brian Wingert, who has coached the swim team for 9 years.
"COVID changed our entire practice structure," said Wingert. "From a coach's standpoint, practice was a lot harder to manage which made it very difficult. From a meet standpoint, not having spectators made the YMCA gym a lot quieter and the energy level in general was very low."
The athletes this year had to follow a lot of guidelines for the team to stay safe.
Katelyn Ketterman, a freshman swimmer, explained how she handled some of the precautions that she had to take.
"We had to make sure we were always wearing our masks if we weren't in the pool, staying away from everyone and making sure that we were staying healthy so that we could continue our swim season," said Ketterman.
The team competed at Districts on March 6 at Central instead of Cumberland Valley due to COVID-19 restrictions.
Aside from competing in another school, Wingert could only take a certain amount of swimmers compared to previous years.
"We were at Central, and we did pretty well," said Wingert. "We took a lot less people than we normally would, so there were half as many that would normally go."
In a typical year, the swim team would communicate outside of practice and come together at events to do team bonding. This year, they could not, which luckily did not affect the team that much, according to Kate Kalmanowicz, another freshman swimmer who attended Districts this year.
"We weren't really allowed to gather or do as many team bonding activities outside of school," said Kalmanowicz. "However, it didn't really affect us in too much of a negative way, and, fortunately, nobody from our team really had to quarantine."
Kalmanowicz and Ketterman are both excited for next season where they can hopefully continue to progress as swimmers.
"I really did enjoy being on the swim team and it was a lot of fun," said Kalmanowicz. "Everyone on the team was very supportive, nice and I genuinely enjoyed being a part of the team."