Alexa Viands
Although this spring sports season is looking very different than normal due to COVID-19, athletes are still working towards their goals.
Many multi-sport athletes have worked in the offseason to get ready for their spring sport by playing a winter sport.
Other athletes spent their offseason preparing, not only mentally, but physically, by training and conditioning.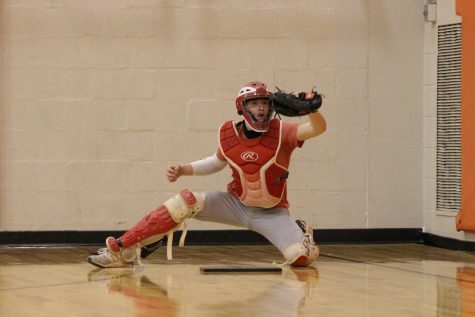 Sophomore Ben Koller spent his time getting prepared for this baseball season.
"I have been doing different sorts of exercises that can help me improve my game for the upcoming season," said Koller. "The offseason was pretty short, but I went to the batting cages and put some work in."
Koller is very excited to get this season going as all spring athletes are.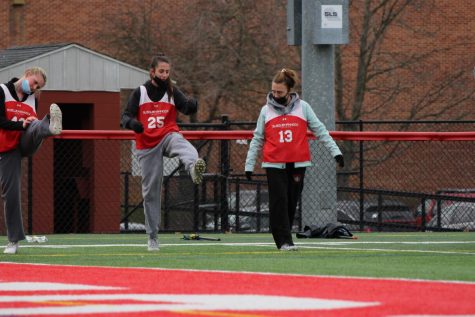 Sophomore Emma Knull is ready to get this season underway and is not letting the lack of players in the girls lacrosse program stop her.
Knull is ready to accomplish goals this lacrosse season with her team that she wasn't able to achieve in the last.
"This season I'm expecting that we will do well in our games and go farther than just the regular season," said Knull. "We are a team and always work well together. I am hoping we can accomplish being the best team that we can be and becoming closer overall. This year we are also hoping that we can get through more than just one scrimmage and get through a whole season plus some. As of now, it is just nice to know we will have a season despite everything happening around us today."
Freshman Daniel Kalisak has big hopes for not only himself, but the boys lacrosse team this year.
"This season, I expect the team to do really well," said Kalisak. "We have a good group of talented players and I think [that it will really pay off]. I want to accomplish becoming a better faceoff and winning more than 60 percent of my faceoffs [as well as] becoming a better overall player."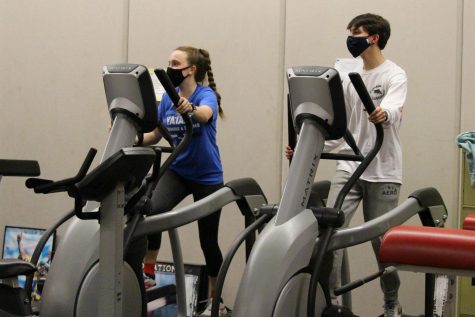 Junior Shelby Derkosh finished up her basketball season and is now prepared for her third track season.
"It's been a pretty easy transition from winter to spring sports as my winter sports kept me pretty in shape for the upcoming spring season," said Derkosh. "I've been working hard… and during the off-season, I took some time to go on runs and hit the weight room a few times," said Derkosh.
Derkosh is eager to win this season and believes that it is more than possible.
"I hope to win the division this year because in my freshman year, we were so close, and it would be amazing to finally take [the victory]," said Derkosh.
Senior Rece Thoman is expecting to accomplish many positives in his last year with the boys volleyball team.
"I am expecting a lot of teamwork and energy to get us some wins," said Thoman. "I think we will see even more hard work in practices to overcome the loss of our season from last year due to COVID-19. The only thing I want to accomplish this year is just playing hard and having fun… all of us are rusty on our skills, but we are going to work hard to make up for that, and the plan is to get some wins this year."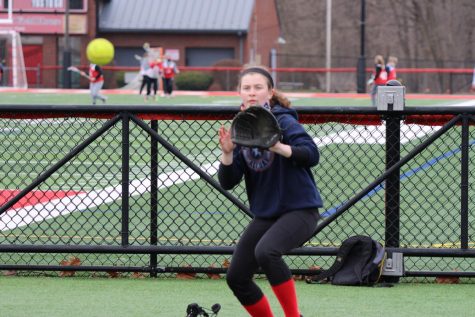 Freshman Amaya Wheeler has also been working this offseason to perform well in her first year of varsity softball.
"I'm preparing for the new season by getting my confidence back up, because it's my first year playing high school softball, and because of Corona I have not played in awhile," said Wheeler. "During the offseason, I went to the gym a lot and lifted."
Junior Zach Rogari missed out on his season last year due to COVID-19 and is ready to get this tennis season underway.
"Right now we are having practices to prepare for our tennis season," said Rogari. "As for the off-season, some players stayed active by playing indoor tennis at Wisehaven… being able to complete this season would be a great accomplishment!"
Senior Kayse Duncan is on the new unified track and field team and is excited to get this season going.
"I hope to have lots of fun and work with my friends as a team while making new friends [along the way]," said Duncan.
It's clear that athletes and teams put in the work, and friends and families hope to only watch them grow as the season goes on.