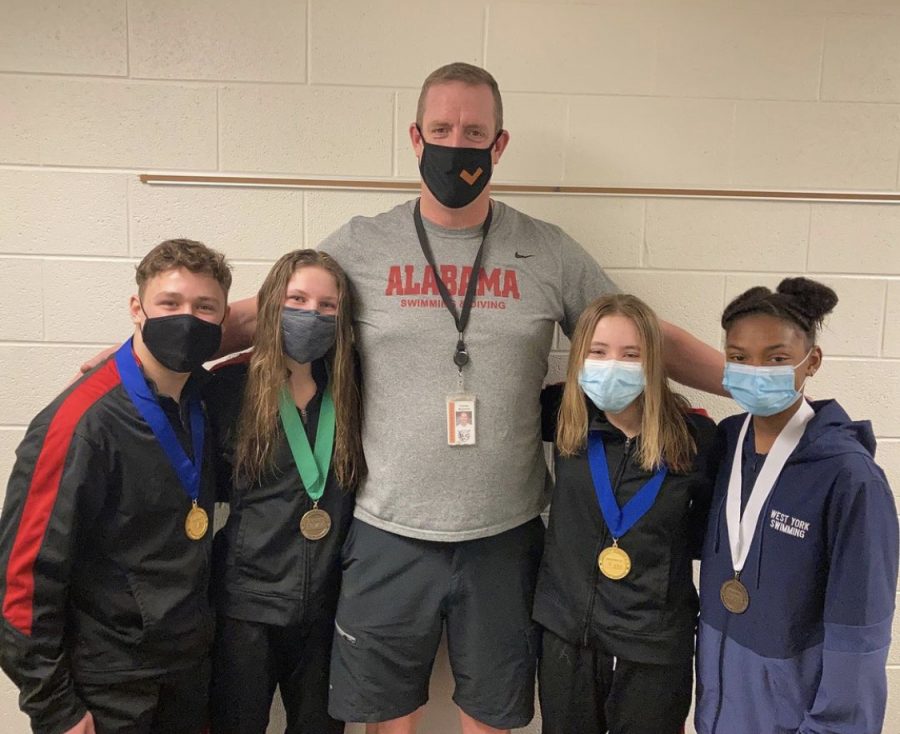 Two Susquehannock divers have made it to the State Championships. 
Junior Max Pflieger and sophomore McKenna Porter both brought home gold medals at the PIAA District III Diving Championships and have advanced to the state championships.
Pflieger has competed at the district level all throughout his high school career.
"It was very fun competing at the district level," said Pflieger. "I made it to districts my freshman, sophomore and this year of diving, so it felt the same as my previous years. I couldn't really believe that I did it because I put a lot of time into getting to where I am today. I just felt really good being able to win again at districts."
As for Porter, the district experience was a little different since it was her second year taking on the challenge.
"Districts this year were a lot of fun, but I was a little nervous since there was only one spot to advance to the state competition," said Porter. "A couple of the other competitors and I have been neck-and-neck for most of the season, so knowing that I had to beat them was a lot of pressure."
As the athletes prepare for the state competition approaching quickly, it is important to have fun while focusing on the task at hand. 
"I have been practicing every day after school for about an hour and a half trying to make all my dives look very clean," said Pflieger. "My coach has also made us have some fun days where we can just do what we want, try to have some fun and not be stressed out about states."
In order to be ready for the state competition, a lot of practice is needed to make sure everything runs smoothly when the time comes.
Coach Rusty McCollum works with both Pfliger and Porter in order to get them ready for the next level of competition. 
"They both drive all the way from your school to Northeastern, and they're committed," said McCollum. "They never come in complaining. They don't look at what they don't have but they take advantage of the opportunities that they do have."
Both athletes are committed to diving and have prepared themselves mentally and physically for the next round of competition.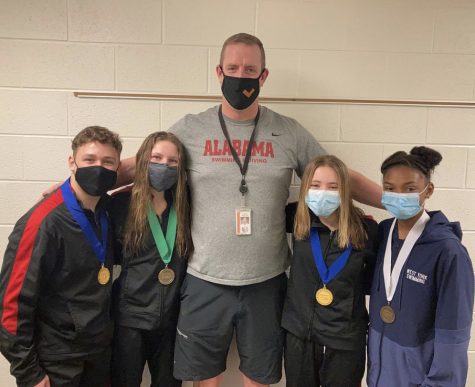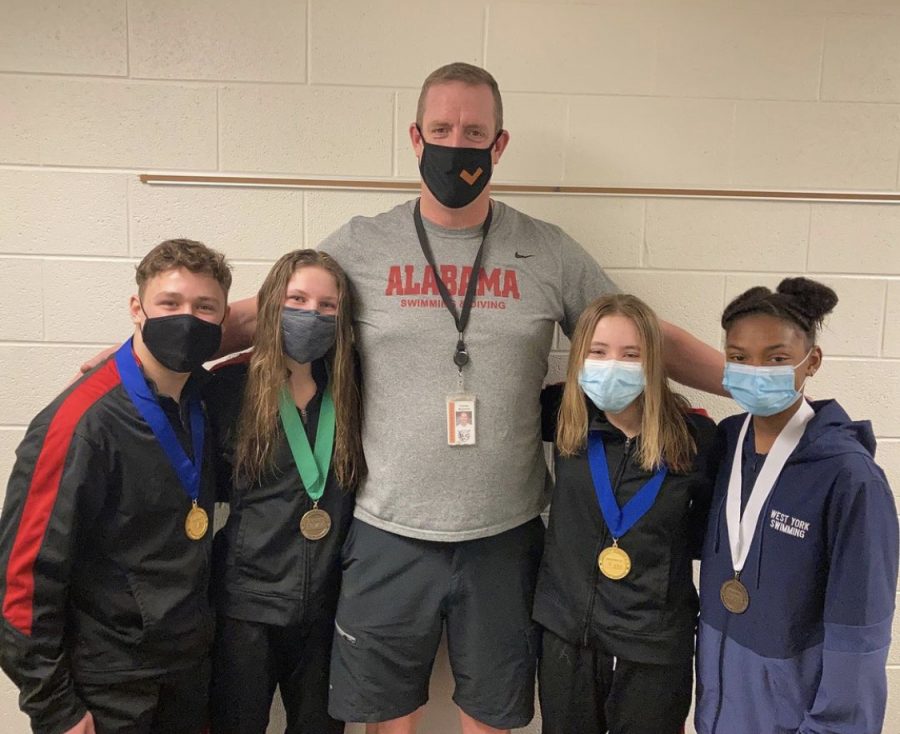 Throughout the entire season, Pflieger and Porter have worked alongside each other which has benefited them in various ways. 
"Working with Max throughout the season has been a lot of fun," said Porter. "He's a very good diver, so practicing and competing with him has really helped me to improve."
Both divers will take on the PIAA State Championships on March 13, at Cumberland Valley High School.