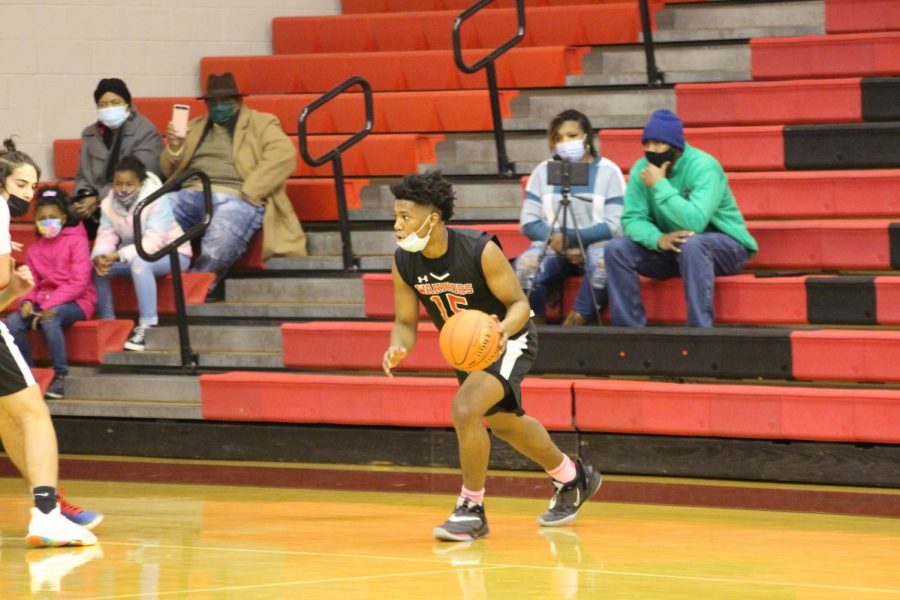 Junior Jalen Franklin has officially reached the 1000-point mark in his basketball career. 
With very few people having this achievement, Franklin is the first boy in 18 years to have it at Susquehannock High School. 
Franklin already knew before the game versus York Suburban on Jan. 29  that he was close to 1000 points. 
"It felt great I knew before the game I was close, I knew [ I was] 6 or 7 away," said Franklin.
In all, head coach Andy Shelow is very proud of Franklin hitting 1000 points in his junior year and is prepared for him to score even more in the future.
 "Anybody that has that many points earns it," said Shelow. "He puts time in the off-season for individual workouts, and during the season, he watches film."
Franklin's brother Josh has been a big help with Jalen's 1000 points by practicing together and keeping him competitive. 
"They've got a typical brother relationship," said Shelow. "One thing that's hard to teach is chemistry, and obviously brothers are going to have chemistry a little bit better."
Both brothers frequently practice at home together, doing many different drills together to improve.
"[We do] basic ball-handling skills, shooting drills, and really just anything to get better," said Franklin.
Franklin notes that masks have posed an obstacle to overcome this year, making it more difficult to stay focused on the game.
"There's some struggles there with keeping masks on, especially when you are running up the court 10 or more times," said Franklin.
Nonetheless, Franklin appreciates that he could play a sport he loves.
"I'm not a huge fan [of masks]," said Franklin. "I get it though. If we want to keep playing, that's what we have to do."