School Counselor News
Southern Middle School Counseling Office Staff
Mrs. Connie Markle, Guidance Clerk A.M. x3272
Mrs. Jackie Winterson, Guidance Clerk P.M x3272
Mr. Jason Katz, School Counselor Last Names A-K x3523
Mrs. Lisa Hall, School Counselor Last Names L-Z x3522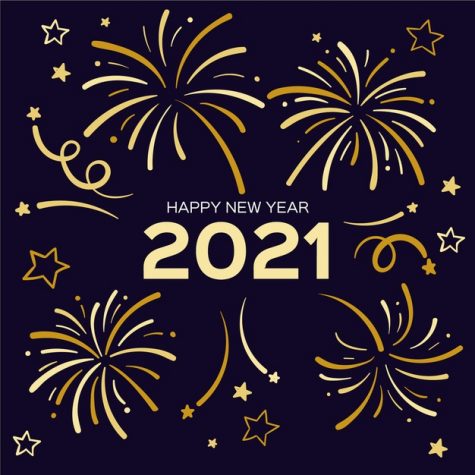 We know that 2020 has been a very difficult year for most in helping your students navigate not only the natural challenges they've faced as a middle schooler but also with all the curve-balls the current landscape has thrown their way. We all hope that 2021 brings good health and happiness to your families.  
Please reach out and contact us with any concerns, so we are able to work with you in a proactive manner to ensure your son/daughter gets what they need to make school a happy, safe place to learn.  You may contact us at [email protected], [email protected] or at 717.235.4811, extension 3272.
How can your child see Mr. Katz or Mrs. Hall? Below are links to schedule times to meet with us.
Students with Last Names A-K:  Schedule a virtual appointment with Mr. Katz
Students with Last Names L-Z:  Schedule a virtual appointment with Mrs. Hall
If your child attends school on the A/B Hybrid schedule, we will be happy to meet with them during lunch or I/E or on their virtual days we can set up google meets to meet virtually.
It is very important to maximize everyone's face to face time with teachers.
If someone is having a serious emotional crisis that prevents them from attending class, we will gladly help them and contact home for parental support.
Anyone enrolled in Digital Academy is welcome to set up an appointment with us virtually at any time that works in their schedule.
Parents are welcome to schedule a virtual meeting to discuss any needs you have with your child.  
Staying in class with teachers as much as possible on face to face days will go a long way in keeping school related stress manageable for students.
Previously Shared (But Still Awesome Family Resources):
Five Ideas to Help Parents Empower Students during At-Home Learning
COVID-19 virtual learning and education: Thinking and learning
The Pandemic Parenting Guide
Covid-19 Mental Health Tip Sheet
Parent Tips for Distance Learning
A Teen's Guide to Understanding and Coping with Covid-19
A Teen/Young Adult's Guide Of Things To Do At Home To Combat Loneliness And Boredom
York County School of Technology 
In order to apply to YCST, please use the link included to complete the online application process:    YCST Application 
Click here to access the York County School of Technology Resource Guide that contains information regarding the application process and details about each technical area.  
If you have any questions about York County School of Technology, please contact Mrs. Hall or Mr. Katz in the guidance office.  
The Student Assistance Program & School Based Mental Health Program – Offered Virtually
The Student Assistance Program continues to function actively in middle school.  As a reminder, the SAP team is a group of trained staff members who work to identify, intervene and refer students who are having difficulties due to a variety of possibilities.  The student assistance program is available to all students at SMS (the exception being someone who is already receiving drug/alcohol or mental health counseling).  Please contact the guidance office to make a referral or obtain additional information. 
The SYCSD/PCBH School Based Counseling Program utilizes a multi-disciplinary approach to bridge the gap young people who need mental health care, and young people who receive mental health care by providing coordinated mental health services at a licensed satellite office of PCBH in the familiar environment of the school setting. Please contact Mrs. Hall or Mr. Katz for more information if needed.
Crisis Intervention Services
If you are concerned for the immediate health and safety of a child call 911 and send them to the location of the child.  If you share the crisis information with a student and have any concern, please contact your school counselor as soon as possible so they are able to follow up.
TrueNorth Wellness Crisis Intervention – 1-866-325-0339 or 717-632-4900 (for students experiencing a mental health crisis or suicidal ideation) Open for phone calls – no walk-ins or home visits.
York Hospital, Hanover Hospital and UPMC Memorial Emergency Departments have 24/7 Crisis Intervention Services available, but due to the influx the departments may have with COVID 19 cases, you may want to avoid these locations unless you have no other options.