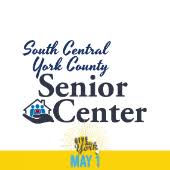 South Central York County Senior Center Faceboo
The South Central York County Senior Center is continuing its service delivering over 300 meals to people in need during the novel COVID-19 pandemic.
Since before the pandemic, the senior center has been delivering meals to people in need with their program that many in the community are calling "meals on wheels."
Vice-chair of the senior center Mary Anne Winkelman talked about how the program has never stopped during the pandemic.
"We have a list of people who are homebound and are authorized to receive these meals," said Winkelman. "..we have continued to deliver them during this time of being closed. When the pandemic hit, we needed to close, but we provide a very vital service to our seniors and our homebound seniors with our home-delivered meals, and we have continued that even during our closing."
This benefits a number of homebound seniors who are in the area.
"Typically, we run [meals to] between 50-60 [people]," said Winkelman.
The program has needed some changes given the pandemic.
"Once a week they bring us seven frozen meals, and on Mondays, we deliver all seven meals to those who are homebound," said Winkelman. "When we're in full operation, we do that three days a week."
People in the community can also help out with this program.
"The way community members can volunteer to help is to be a driver to help us deliver those meals," said Winkelman.
The senior center can be found in New Freedom and will remain operational, providing assistance to seniors in need, for the duration of the pandemic and beyond.