Mackenzie Womack
Senior wrestler Colby Romjue may be one of the best wrestlers Susquehannock High School has ever witnessed.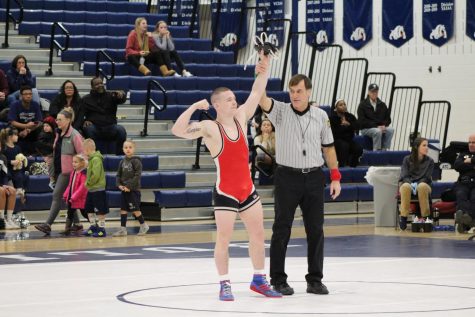 Ever since Romjue was a freshman, he has been very successful.
Romjue has wrestled in the 160 pound weight division during his wrestling career.
He had an overall record of 22 wins and 7 losses and went to regionals his freshman year; however, he did not place. 
Romjue came back with revenge the following season with 25 wins and 7 losses, placing sixth in the regional championships.
His junior season, Romjue posted his best record with 31 wins and 4 losses, qualifying for the PIAA 3A Wrestling State Championships; however, he was not able to place.
Romjue somehow managed to get better his senior year, racking up 32 wins and 5 losses.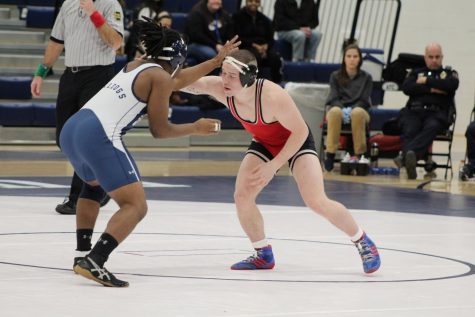 Romjue also made it back to the state championships and placed eighth among the top high school wrestlers in Pennsylvania, some of them who are nationally ranked opponents.
Romjue attributes his success to those closest to him. 
"Definitely the support from my friends and family and all the help I have got from coaches over time," said Romjue. 
Romjue was able to establish himself among the best in the nation.
Another feat Romjue was able to accomplish was 100 wins which is a very difficult goal to reach. 
The only other wrestler in school history who was able to reach 100 wins was Adam LaPiccolo, who graduated in 2003. 
Romjue finishes with a career overall record of 112 wins and 23 losses, leaving a memorable record behind.