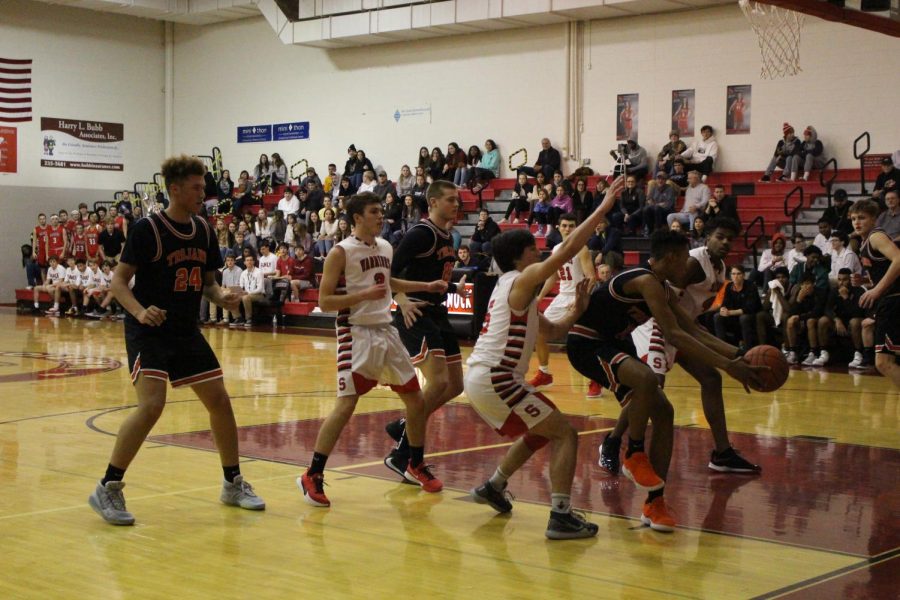 Anna Joy
The boys basketball team lost to York Suburban on Friday, Jan. 10, 69-55.
In the first half, the Warriors created chaos defensively and moved around well offensively, according to Coach Andy Shelow.
Shelow says the difference in the game came down to rebounds.
The team got out-rebounded 18-6 in the first half with similar statistics in the second.
The coach is not worried about this loss.
"We have to continue to work hard and continue to lock in to some things offensively and defensively. We're in a good position," Shelow said.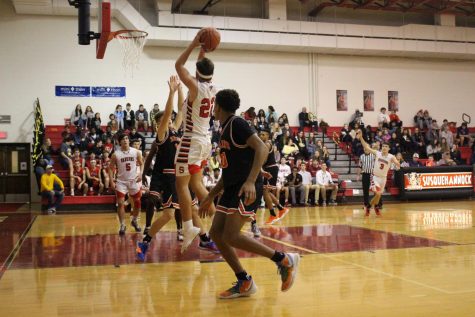 Senior Jake Eden thought the team played well together.
"We really showed what we're capable of when we all work together, and showed the perseverance we can have," Eden said.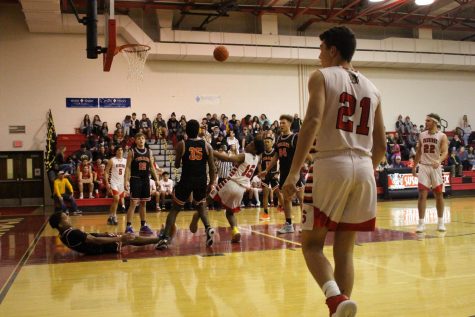 Senior Harry Pecunes enjoyed the energy and heart of the game.
"The energy was great. I think both sides had a lot of people here to support them, and overall made for a good atmosphere," Pecunes said.
The team's next home game is Jan. 13 at 7 p.m. in the gym against Eastern York where they will continue to pursue Districts.