The Perks of Dual Enrollment: One Student's Perspective
Senior Jessica Dauberman  is dual enrolled at Harrisburg Area Community College's (HACC) York campus and Susquehannock high school.
Dauberman took an English class as well as an online Human Geography course at HACC.
Both of her courses finished up on Dec. 13.
Dauberman has morning college classes Tuesdays and Thursdays from 8-9:15 a.m.
She usually arrives home around 9:45 a.m.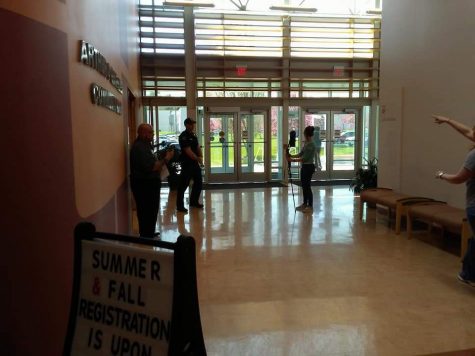 On Mondays, Wednesdays,  and Fridays, she has to be back at Susquehannock by 10:34 a.m.; whereas, on Tuesdays and Thursdays, she has to be there at 11:04 a.m. due to development days.
Dauberman appreciates how the classes she took will help her in the future.
"I think it is great, because not only do I have both junior year history and English done, both are guaranteed college credits as long as they transfer, compared to the normal advanced English track for juniors which is Pre-AP English…  or AP Human Geo," said Dauberman.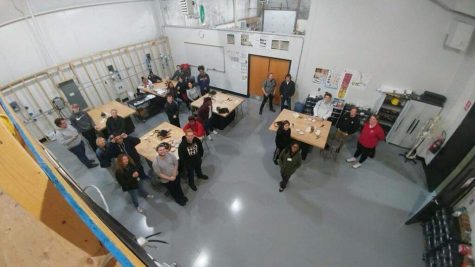 In the spring, she plans on taking another English course as well as an online U.S. Government class.
Both of these will finish in May, giving her senior year credits.
Dauberman also likes this set-up because she will have the winter break in between semesters.
She currently loves dual enrollment, not only because it puts her ahead in both high school and college, but also because the extra time she has is really nice.
As an athlete and a student, sleep is a very important thing for her.
Dauberman said, "being able to sleep in and be better rested for a meet/practice is really helpful."
The only aspect Dauberman would change about this program is that more people should use this opportunity to get ahead in their classes.
"I had the opportunity to graduate early because I would have all of my credits completed this year, although I chose not to," said Dauberman.
Another advantage of dual enrollment is the reduced price for taking a college class.
"The price per credit for a dual enrollment student is much cheaper than the price for a regular college student," said Dauberman.
Dauberman enjoys dual enrollment and recommends it to other students.
"I have had no issues with dual enrollment so far, and if you are considering it, I would one hundred percent recommend it to you," said Dauberman.