'Pups for Pawsitivity' Bakes for Pups Again
The Therapeutic Emotional Support (T. E. S.) program is keeping pet owners 'pawsitive' once again by selling dog treats just in time for the holiday season.
The fundraiser started last year and brought in close to $1000 for the T. E. S. program.
School Counselor Melissa Seablom came up with the idea of the fundraiser when she taught at her last school and wanted to continue this at Susky.
"This fundraiser is important to us because it helps connect the Therapeutic Emotional Support program to the rest of the school.  A lot of people still think that our classroom is the 'basement program,' but this helps staff and students understand more about what actually goes on in our classroom," said Seablom.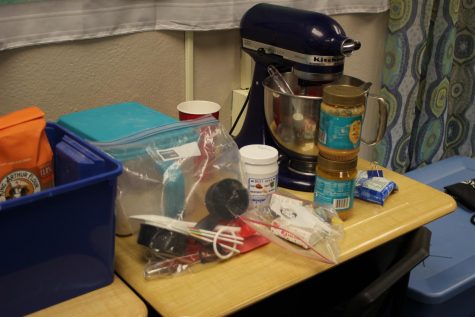 There are two sales a year, both of which provide a profit for the program.
 "Last holiday sale we made over $500. In the spring we made slightly less," said Seablom.
 Paraprofessional Rhonda Clark helps with the program.
"There are small, large and iced treats; the ingredients are peanut butter, whole wheat flour, and water," said Clark."The treats are made with love by the students, not the adults, and make a good Christmas present for puppies who seem to love them."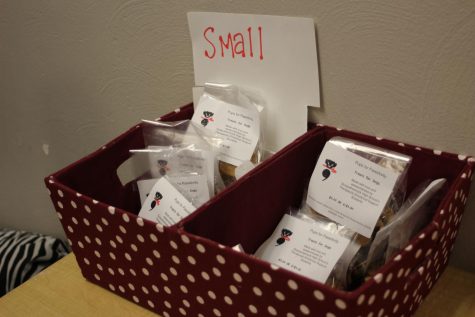 The prices vary:
Large, iced dog treats, $1.00
The instructions on how to buy the treats are simple. 
"People can order treats by using an online Google Doc or through paper order forms.  People can also email me if they wish. We will be going around the building with our treats the week before holiday break, and people can buy them then as well," said Seablom.
The sale starts on Dec. 3 and ends on Dec. 20, giving students and teachers time to save up and buy treats for their companions.  
About the Writer
Kai Fleming, Reporter
Freshman Kai fleming is a new reporter for the Courier who enjoys photography and connecting with other people. They have also been part of the concert...