New Freedom Renovates Park
The New Freedom borough has decided to renovate its park.
 Marge Goodfellow Park will have many new, fun activities.
The borough decided to go with Kinsley Construction company in order to renovate the park's blueprint.
Jenn Allen, the vice president of the New Freedom recreation council and director of the playground committee, was the main reason why the community is gaining this new park.
Allen's family friend is handicapped and cannot fully enjoy the playground with her kids when they go to the park together.
Allen decided to start a push for a new and better park that anyone could enjoy.
At first, when she brought up the idea to the borough, they said no.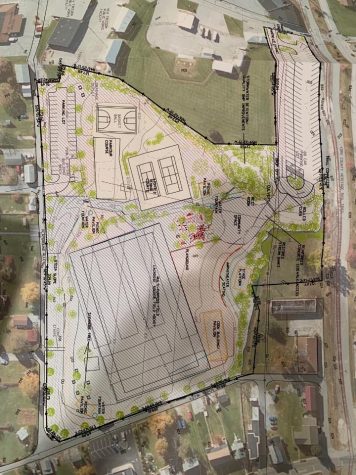 But after a little while, others started to agree with her, and the borough made a plan and started construction.
The borough also went with General Recreation in order to construct the playground.
These new renovations have been broken down into 3 phases.
The first phase will cost roughly 1 million dollars and will add many new additions to the park.
The tennis courts, basketball court and parking lots will be re-done in the first phase.
The construction company will also have to re-do all drainage and re-run electrical lines.
The first phase of the park is expected to last until the end of 2019.
In addition to new courts, they will also re-do the playground.
This is expected to cost 250 thousand dollars.
There will also be spots on the property for lacrosse and football games if needed and even a track around the outside of the park.
However, the fields will not be lined and have not been decided yet.
Part of the phase 2 process will add a parkour course to the park.
Allen said this park is  "creating a space for everyone, for every age, and every ability" and will consist of "a space where the community to go and hang out."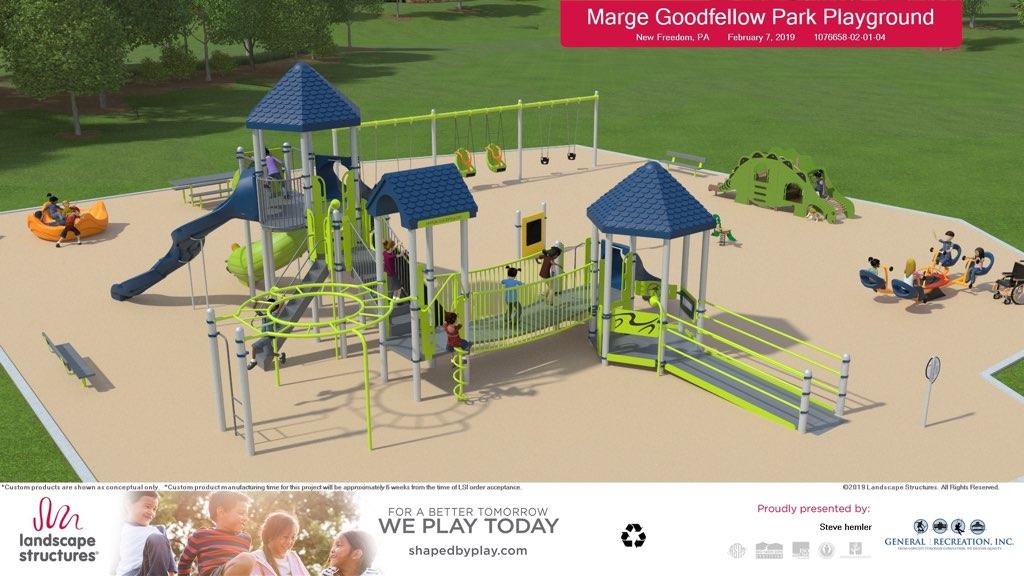 She shared that the park had been outdated and old equipment "shouldn't even be used."
Freshman Tyler Harper sees the benefit.
 " We have a lot of athletic people in our area, and sometimes they can't go to the school for the track, so getting something like that in the area is great," said Harper.
The total expected cost of the project is 2 million dollars.
Teens and other locals are encouraged to attend council meetings, which are always the first Thursday of the month at 7 p.m. at the New Freedom Borough Office, to share what else they would like at the new park.