Honoring Our Loved Ones
Hang on for a minute...we're trying to find some more stories you might like.
For the first year on campus, our high school will honor loved ones by setting up flags to honor people who have served for our freedom.
Talking to head principal Dr. Kevin Molin, he explained that Susquehannock has partnered up with the Southern York County Rotary to have flags set up to pay respects to the loved ones who have served in the military, and this is the first year it will be on campus.
"This will be the first time Southern York County had the rotary here for Flags For Heros here on campus. It got started two years ago by the local rotary, and our connection is through Dr.Lemmon," said Molin.
This will be taking place from May 25 to June 1.
The display will be in front of the school, along the cross country course in front of the middle school, in front of the field hockey grass field and around the Old Fissels Church school.
"It'll be down in the front part of the property because those are areas that we don't park for graduation, so we don't have to worry about anybody knocking into the flags or anything like that," said Molin.
Having these flags in the front of our school is a way of showing respect for those who have served or are currently serving in our community.
This stretches from New Freedom, Shrewsbury and Glen Rock.
Our school has been associated with the Rotary for 2 years and has been honoring people who serve in the military for about 20 years now.
"I think it's important for the community; we have a rich history with New Freedom, Glen Rock and Shrewsbury having active VFW's and active American Legions, so I think it's important for the district to be part of that and recognize that," said Molin.
About the Writer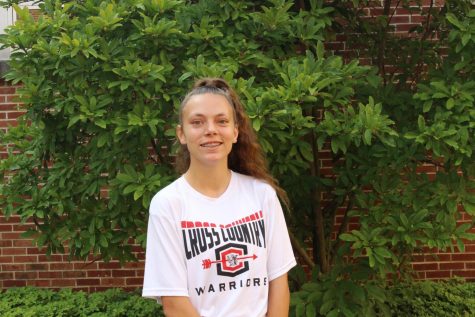 Kylee Galante, Reporter
Junior Kylee Galante is a first-year reporter who is interested in covering sports. She enjoys running and is part of the cross country, indoor track and...