Time to Get Prepared for Prom
This year's prom will be held at a new venue, the Valencia Ballroom in York.
Myers is the head of prom planning committee and has been working hard to make sure that the decorations and prom run smoothly.
"It'll be something newer… I'm excited to see how the kids like this venue compared to the other ones," said Myers.
The theme is 'In The Clouds'; Myers plans to make handmade centerpieces for the venue.
"We're going to make our own centerpieces that look like clouds, and as long as everything works out, we're going to have a fog machine as well," said Myers.
Students should arrive to prom between 5:45 to 6 p.m. and should bring purchased tickets.
At prom, students will be able to eat dinner, dance and take pictures at a photo booth.
There will be a photographer there as well, so students should be prepared to have pictures taken.
Junior Nadia Mock is a part of student council and has also been helping Myers with the decorations.
"…Our biggest thing right now is we're currently doing the centerpieces which we plan to have stars and moons. So I've just been cutting out star and moon decorations s,o that we can attach it to the centerpieces…," said Mock.
"They are going to be mason jars with cotton balls and a candle in them and will also have the moon and stars on them to represent the theme…," said Gorham.
Prom will end at 11 p.m., and Post Prom Party will begin at 11 p.m. at the high school.
The Post Prom Party was started in 2001 after there was an increase in teen fatalities around prom.
Parking will be in the high school parking lot, and the Post Prom Party will end at 3 a.m. 
It is an alcohol/drug-free environment that will host many fun activities from human foosball to whack-a-mole.
There will also be a coffee bar, Chick-fil-a and pretzel platters, baked goods, BWW wings and more.
There is a 500 dollar cash prize to one lucky senior, as well as many other prizes for anyone staying the entire time.
Prizes include: a TV, a Kayak, gas cards, hammocks, echo dots, dorm baskets, comforter sets, corn hole, Kan Jam and much more.
Winners will be called around 2:15 a.m. and must be present to take home their prizes.
It is not a lock-in, but parents will be notified if students leave before 3 a.m.
About the Writer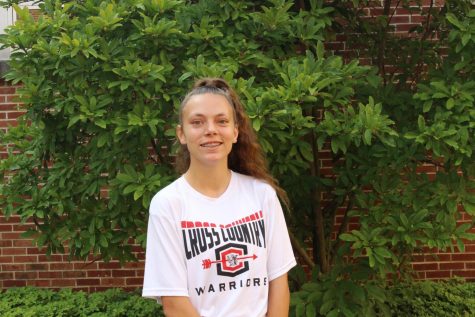 Kylee Galante, Reporter
Junior Kylee Galante is a first-year reporter who is interested in covering sports. She enjoys running and is part of the cross country, indoor track and...