NFL Draft Takes over
Hang on for a minute...we're trying to find some more stories you might like.
The NFL draft is starting soon, and everyone wants to know where the big name players are going.
There is always the talk about the main prospects that will likely go in the top five.
According to CBS sports, the main prospects are quarterback Kyler Murray, defensive lineman Nick Bosa and linebacker Josh Allen.
Kyler Murray is pretty much a lock for going number one to the Cardinals.
The 49ers have shown a lot of interest in taking Nick Bosa with second in the draft.
Josh Allen could fall anywhere between the third through the fifth pick.
There are some talented wide receivers in this draft with DK Metcalf, Marquise Brown and AJ Brown.
These receivers will go in the mid first round.
Marquise Brown has made himself a name at receiver because of his amazing speed; he could land with the Colts which would be a good match because it would give their quarterback some deep speed on the outside.
Also, DK Metcalf could be landing with the Ravens because their receiving group is one of the worst in the league and getting Metcalf could give Lamar Jackson someone reliable to throw to.
AJ Brown could land with the Oakland Raiders which would just add to their already firepower receiving core.
Some other great players going in the first round are quarterback Dwayne Haskins, linebacker Devin White and offensive lineman Jonah Williams.
Cincinnati could draft Haskins and secure their quarterback of the future.
Devin White could land with the Lions because their biggest need is someone who can cover the middle of the field, and White is a guy who can do that.
Williams could land with the Miami Dolphins to help protect their quarterback and give them some offensive line help.
According to CBS Sports, there are some late 2nd round players that are very talented.
Dexter Lawrence would be a huge steal in the 2nd round because he has amazing value and had tremendous pass rushing ability.
Another steal would be safety Taylor Rapp because he is a complete and all-around safety.
Also, Dre'mont Jones is a steal in the 2nd round because of his tremendous pass rushing ability.
A big-time steal is Parris Campbell because of his explosiveness and elite speed if he is still on the board in the 2nd round draft him immediately.
According to Bleacher Report, there are even some under the radar players.
One of the top under the radar players is quarterback Daniel Jones because he has the makeup to be a star quarterback at 6'5 and 220 pounds with a strong arm.
Another under the radar player is safety Jaquan Johnson because of how hard he plays and the heart he has.
Although Johnson doesn't have ideal height and weight, he has ideal NFL character and work ethic.
Also, tight end Josh Oliver is an under the radar player because of his size and athleticism.
Oliver has shown that he has the speed to beat the defense and be a threat in the red zone.
All of these players have the potential to be stars in the NFL.

About the Writer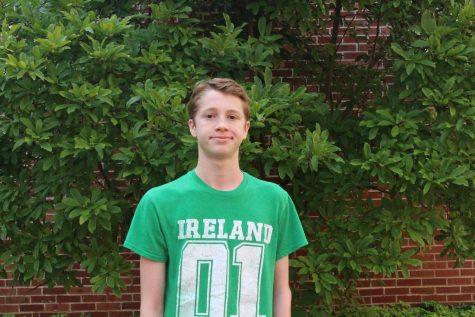 Lucas Dimler, Reporter
Sophomore Lucas Dimler is a reporter in the Courier. He is very interested in sports broadcasting and journalism.  His hobbies include personal fitness,...