Colorguard and Drumline Tackle Championships
Color guard won first place at Chambersburg High School for the Keystone Indoor Drill Association Championships on March 30, 2019.
The fourteen student team completed the season undefeated. To prepare for this big event, they practiced multiple days each week, according to sophomore Alli Scharff.
"We did our normal practices on Wednesdays, Fridays, and Saturdays. At each one, we made sure to work really hard, but we still had fun with it," said Scharff.
Sophomore Natalie Wentz said they also had many run-throughs of their show to help them prepare.
"We practiced almost every day and then had many run-throughs of our show, and then performed it often in front of parents and friends to get used to the pressure of performing in front of others," said Wentz.
Wentz has been a part of the indoor color guard for four seasons and enjoys being a part of the team.
"It's nice knowing there are others who share the same interest," said Wentz.
Color guard is more than just an extracurricular activity.
"I've been in color guard since 7th grade. I really like being part of the team. We work together really well which really showed in our performances," said Scharff.
The day of championships was all the group hoped for.
"It was awesome especially since it was our first year in local blue class. It was a great way to wrap up the season which we went undefeated in the KIDA circuit," said Scharff.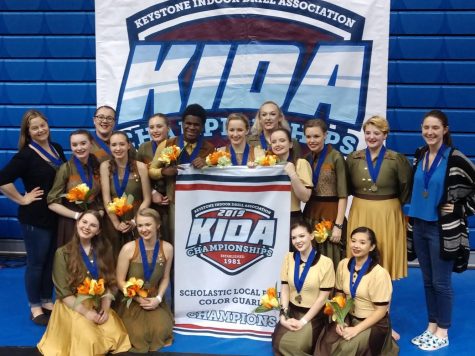 Local blue class is  a separate class of Local A class color guards that utilize intermediate level qualities in design and performance.
Color guards in this class are competitive with the middle to bottom half of WGIs being A class.
Wentz says that it was a great feeling winning championships because it felt like all their hard work had finally paid off.
The indoor drumline also had the chance to compete in the percussion competition.
The eleven members of our indoor drumline came out with 4th place out of eleven groups.
The drumline was a team of one senior, one junior, one freshman, and the rest were middle schoolers.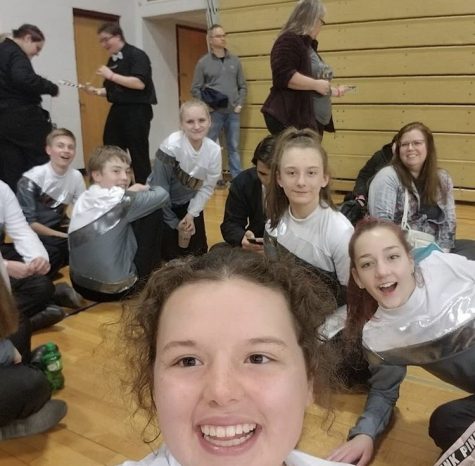 "It was nice to teach them and have them learn before marching band season how things work and get their feet on the ground with marching- how to do it, so it was neat watching them grow," said Brose.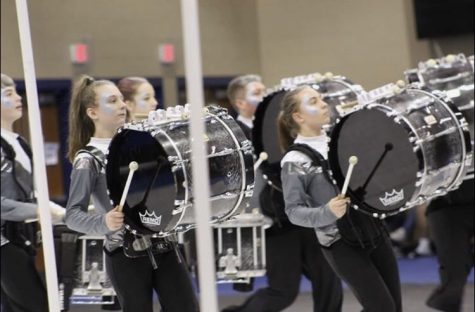 Colorguard ended the undefeated season on a positive note.
Drumline will have a band meeting on April 25 at 7 p.m. for anyone interested in learning more about percussion, and the next season will begin in November.
About the Writer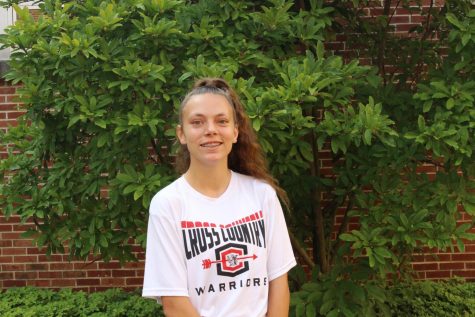 Kylee Galante, Reporter
Junior Kylee Galante is a first-year reporter who is interested in covering sports. She enjoys running and is part of the cross country, indoor track and...