Brooklyn Nine-Nine Got Saved
Hang on for a minute...we're trying to find some more stories you might like.
"Brooklyn Nine-Nine" is an amazing show, and they luckily received  a sixth season.
The main character of the show is detective Jake Peralta, a light-minded and goofy detective, that gets caught of guard when the new Captain, Raymond Holt, is more strict than the last captain.
The show was originally on Fox until it was canceled, but was then picked up in 31 hours by NBC  on May 12, 2018.
The cast was upset after being canceled.
"Now, some people call six episodes a season! So, for me, it was like, 'how dare you [cancel us now}!' Then I thought, well, we did over 100 episodes, but to me, there are just still so [many stories] left to tell," tweeted Terry Crews (Terry Jeffords).
In about 31 hours the cast was grateful. "So happy to announce NBC IS PICKING UP BROOKLYN 99 for SEASON !!!" tweeted Andy Samberg (Jake Peralta).
In the latest season, the plot focuses on Captain Raymond Holt (Andre Braugher) running to be the commissioner of the police department.
Captain Raymond Holt did not become commissioner, and he is not too happy; the main plot of this season is him fighting to make the police department a better, more efficient place.
The action which is not the main focus of the show is well done and still has comedy in the action scenes.
"Brooklyn Nine-Nine" also brought back Doug Judy (Craig Robinson),  a well known and loved the character on the show from past seasons.
NBC is taking over "Brooklyn Nine-Nine" in the best way they could by keeping the comedy and the characters at the same level.
In this season, like in the others, they cover problems.
For example, Ginna Linetti left the Nine-Nine to follow her dreams; it is enjoyable seeing the characters facing real-life problems and beating them.
The only aspect noticeably different about the new season is they focus on the main storyline of the whole season a little less.
Season six of "Brooklyn Nine-Nine" earns 4.5/5 feathers for its great comedic relief and amazing acting.

About the Writer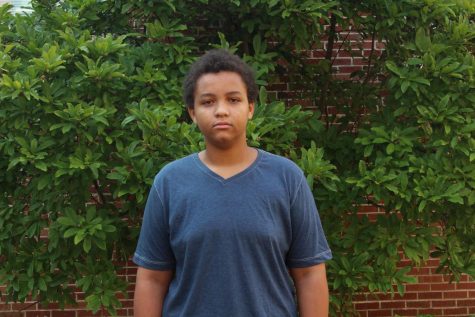 Christian Slaton, reporter
Freshman Christian Slaton is a first year reporter for the Courier and is excited to write some stories. He likes to play baseball and watch football....