Swimming Glides Through Counties
The swim team swam their way to counties and put themselves on the podium on Feb. 9-10. 
The girls swim team accumulated 67 points, medaling in 3 events: women's 200 free, women's 200 free relay and women's 100 free.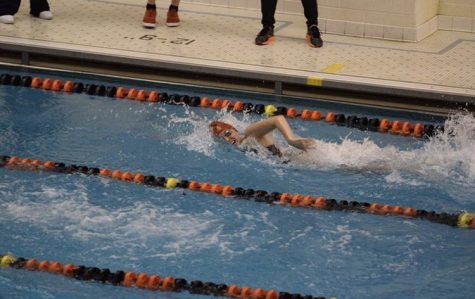 Senior Katlyn Baer took home two of those medals, placing 8th in the women's 100 free and 4th in the women's 200 free.
The women's 200 free relay is where the next medals were earned by junior Sophie Leslie, sophomore Jessica Dauberman, sophomore Francesca Taylor and freshman Noelani Franklin, placing 8th.
Leslie mentioned how being on a relay team is like having a family you compete with.
"I love my relay team; we're like a big family so like we all just push each other to do our best. It's pretty great," said Leslie.
The women's 200 free relay team earned their 8th place medal with a time of 1:48.79, accumulating 22 points for Susquehannock.
The men's swim team accumulated 104 points, earning themselves 5 medals.
They medaled in men's 200 Intermediate, men's 200 Free Relay, men's 100 Backstroke, men's 100 Breaststroke and men's 1 Meter 11 Dives.
Senior Matthew Keuler acquired 2 of these medals, placing 8th in Men's 200 Intermediate and 7th in Men's 100 Breaststroke.
Keuler has been working to achieve this goal of going to counties since freshman year.
"It was awesome cause freshmen year I didn't even get to go to counties as an alternate, and I've been working since sophomore year to get there and placed sophomore and junior year, but this was my first time placing in an individual, I believe, so it felt good," said Keuler.
Junior Rohit Kandala placed 6th in the men's 100 Backstroke also earning one of the five medals.
Juniors Ian Achterberg, Matthew Schwanke, Duncan McQuay, and Sean Orndorff participated in the Men's 200 Free Relay, placing 8th  and earning 22 points for Susquehannock.
Finally, in the last event, Max Pfleiger placed second in the men's 1 Meter 11 Dives, scoring 17 points.
"It felt good cause it's exciting. I didn't know I was gonna do that well cause that's the best I ever did," said Pflieger.
The combined team came home with 8 medals.
About the Writer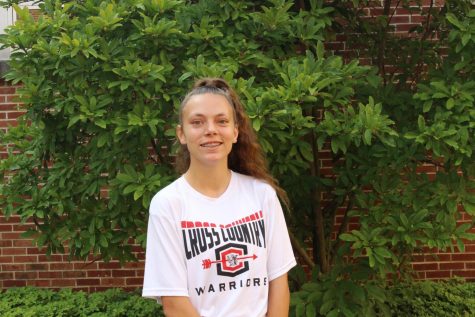 Kylee Galante, Reporter
Junior Kylee Galante is a first-year reporter who is interested in covering sports. She enjoys running and is part of the cross country, indoor track and...