Robotics Team Competes at FTC
The robotics team went to a First Tech Challenge (FTC) robotics competition on Jan. 6 and Feb. 3 for the first time.
The robotics team went to their first competition on Jan. 6 and placed 19 out of 23 schools.
On the robotics team are sophomore Jeremy Umstead, juniors Jason Beck, Joseph Gusherowski,  Benjamin Knepper, Dmitry Siperko, Matthew Speir, and Matthew Ware and seniors Julian Stewart and Elias Wetzel.
During FTC, there are many ways for points to be scored.
FTC is a chance for students to show off their robot and hopefully learn how to use their robot better for next year.
The first competition was going into unseen territory, says Elias Wetzel.
"Going into the first match we definitely felt unprepared. We had no clue what we were going to see at the competition, what other teams were going to look like, what the procedures were cause, besides the whole competition, there is a judge meeting," said Wetzel.
The first competition was an opportunity for the team to get a feel of what to expect for the next one.
The second competition on Feb. 3 they felt more prepared for, and they placed 7th, almost qualifying for states.
"Going into the second match, we definitely know a little bit more of what we had to do; we prepared a slide show for the judges' meeting. We made some modifications to our robot so that we would be able to score more points," said Wetzel.
Although the team did not qualify for states, the competition went well for their second competition ever.
Robotics teacher James Rayburn felt pretty good at how the team did.
"We were ecstatic; we almost qualified for states in our first year," said  Rayburn.
The team did very well and is planning to take the experience from this year and do even better next year.
About the Writer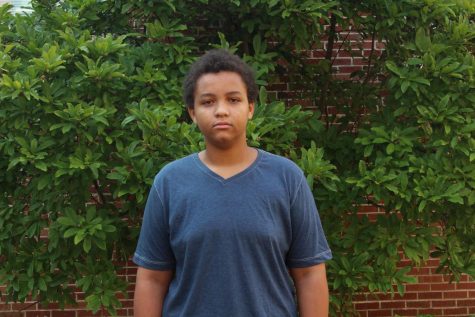 Christian Slaton, reporter
Freshman Christian Slaton is a first year reporter for the Courier and is excited to write some stories. He likes to play baseball and watch football....