Baseball Swings into Pre-Season
Hang on for a minute...we're trying to find some more stories you might like.
The cling of baseballs hitting bats echoes as the boys begin to train for the new season.
The boys come together almost every day to  prepare for what is about to come their way.
Head coach Chad Farmer starts his second season with a great group of guys and a promising start.
"[We have had] a low number of 10 and a high number of 24 [guys come to workouts]," said Farmer. "We demand a lot, and a lot of them have to pace themselves in the beginning."
Farmer is ready to push the team and get the best out of them.
Junior pitcher and outfielder CJ Munch believes this season may be the hardest one yet, but still thinks they will be able to pull it off.
"This year we moved up a division and have one of the toughest schedules in the county," said Munch. "We're a young team, so I'm hoping that this year we can bring it together and put a couple wins on the board."
Having a younger and newer team, with limited seniors, may allow them to pull off a successful season; however, they will play harder teams in the county. 
"I expect to make a district run and be in the hunt all the way through the season," said Farmer.
Junior pitcher Sam Gardner has been preparing himself for the tough upcoming season.
"[I have been] keeping my focus and trying my best to stay injury free," said Gardner. "I don't want to over do it."
Many of the players come out almost everyday to work hard for the upcoming season. 
Each and every one of them needs to stay focused and make sure they are taking these workouts seriously as they need to stay injury free.
 "Monday, Wednesday, Friday we have off season lifting, Tuesdays we have pitching workouts and Saturdays we have hitting and fielding practice," Munch said.
The boys are putting in a lot of hard work and are ready to get onto the field to play their game.
Tryouts for the baseball team will take place on March 4.
About the Writer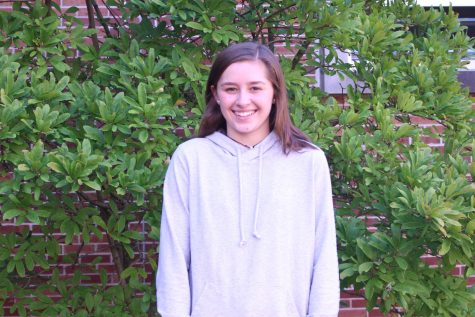 Mackenzie Womack, Sports Editor
Sophomore Mackenzie Womack is the Sports Editor for the Courier. She has been on the staff for the past two years. She is most excited about helping other...