Comic Book Legend Dies
Hang on for a minute...we're trying to find some more stories you might like.
Stanley Martin Lieber (Stan Lee)- soldier, father and beloved comic book creator- passed away on Monday, Nov. 12.
Born Stanley Martin Lieber to Romanian immigrants in 1922, Lee grew up in Harlem and The Bronx in New York.
Lee went to DeWitt Clinton High School and did not attend college.
Lee started out as an assistant fetching coffee and keeping the staff happy at Marvel, and within two years, he was an editor at Timely Comics.
After a couple years working at Timely Comics, he enlisted in the US army just weeks after the Pearl Harbor attack.
In 1961, Lee started making more of a name for himself, which created competition for DC comics.
Lee, along with a team of artists and family members, would collectively create the iconic heroes Spider-Man, Ant-Man, The Hulk and Thor in 1962.
A year after, Iron Man, the X-Men, Dr. Strange and the Avengers met paper.
Stan Lee was never alone while creating these characters, as he always had help or he helped others.
Lee helped create an escape for millions of people and inspired many to become greater and follow their dreams.
He told the Chicago Tribune's Christopher Borelli in 2014 that "singing a song, playing sports — anything that entertains, that takes people away from their own problems, is good."
Lee's cause of death was pneumonia, and he died at Cedars-Sinai Medical Center in Los Angeles, California at the age of 95.
Stan Lee meant so much to so many people because he helped create another world for people to go to.
In this world, there were superheroes that would fly over your head or zoom right by you.
Stan Lee did not only help create a multi-billion company he created a way to help people get over bad things that happened in their real life.
Stan Lee is and always will be a real-life hero.
About the Writer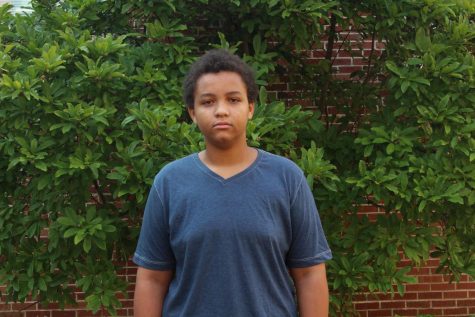 Christian Slaton, reporter
Freshman Christian Slaton is a first year reporter for the Courier and is excited to write some stories. He likes to play baseball and watch football....