The Fight Between the Eagle and the Notorious One
Hang on for a minute...we're trying to find some more stories you might like.
Conor McGregor versus Khabib Nurmagomedov was one of the most controversial fights in Ultimate Fighting Championship history.
Nurmagomedov's had an amazing performance against McGregor; Nurmagomedov manhandled him throughout the whole fight and eventually submitted McGregor in the fourth round via rear naked choke, but that performance wasn't even talked about because of  Nurmagomedov's actions after the fight.
As the fight ended, Nurmagomedov spit on McGregor's head, jumped the octagon fence and started fighting McGregor's coaches.
Also, Nurmagomedov's coach got in the octagon and punched McGregor from behind.
Before all of this went down, McGregor sat in the octagon exhausted after getting ragdolled by Nurmagomedov throughout the fight, showcasing the humbleness in defeat.
Nurmagomedov's actions made the fans go crazy; this sparked a huge brawl that broke out in the arena and on to the streets.
Sophomore Avi Engel didn't agree with Nurmagomedov's actions.
"I think that Khabib's actions were very childish," Engel said.
Sophomore Tyler Evans feels like Nurmagomedov made a bad choice.
"It was a bad decision, and it was wrong of him," said Evans.
Sophomore Andrew Baibos feels like it is not a good look for the UFC.
"His actions were disgraceful to the sport," said Baibos.
Engel feels like McGregor acted appropriately after the fight.
"I think what he did was great because you can go back and see that Conor was hit by one of Khabib's coaches, and [McGregor] never hit them back," said Engel. "I thought it was good to stay humble after defeat."
Baibos also felt the same way about McGregor's actions.
"He acted like the respectful fighter he is," said Baibos.
Engel feels like the fighters will have a rematch.
"…Khabib is a wrestler and not a stand up fighter, so it still a good stylistic match between two great fighters," said Engel.
Evans agreed with Engel when asked if he things there will be a rematch.
"Yes, because the fight will bring in a lot of money for the sport," said Evans.
Baibos disagreed with Evans and Engel, and feels like the two will not have a rematch.
"No, because the UFC should ban Khabib from the sport," said Baibos. Fighters are typically banned when they disrespect to sport.
There will be a rematch between these two fighters in the upcoming months because of how controversial the ending was, and the UFC would bring in a lot of money because Conor and Khabib are both big name fighters.

About the Writer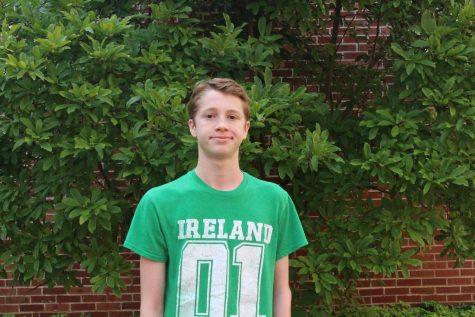 Lucas Dimler, Reporter
Sophomore Lucas Dimler is a reporter in the Courier. He is very interested in sports broadcasting and journalism.  His hobbies include personal fitness,...