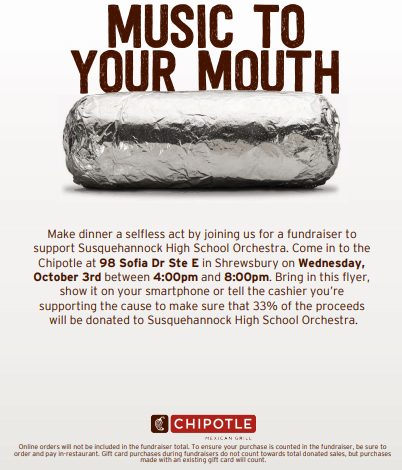 The Orchestra will be holding a fundraiser on Oct. 3 at the Shrewsbury Chipotle from 4 to 8 p.m.
This fundraiser will support the orchestra's trip to Boston.
Show the attached flyer when you make your order.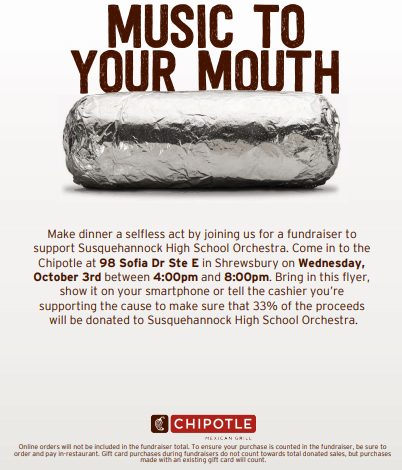 You can show either a physical or digital version during a purchase.
In order to raise more funds, the orchestra asks that people forward the flyer to anyone who may be interested in coming in and supporting them in their fundraiser.