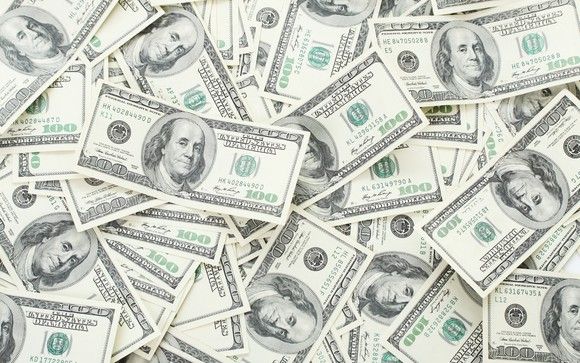 The National Collegiate Athletic Association (NCAA) has historically been known as the most corrupt sports establishment, and it needs to be corrected immediately. 
When these collegiate athletes, soon to be pros, are not paid the money of professional athletes, they are willing to take any amount of money they can get.
Some recruits have been bribed with sums of money up to $100,000.
With the significant amount of money in front of their face, you can imagine how much a teenager would jump for joy if six figures were thrown their way.
There have been countless allegations over the years about corruption in the NCAA, such as illegal recruitments, sexual assault scandals, etc.
Even Los Angeles Laker superstar LeBron James referred to the NCAA as corrupt.
"I don't know if there's any fixing the NCAA. I don't think there is," James said in an ESPN article.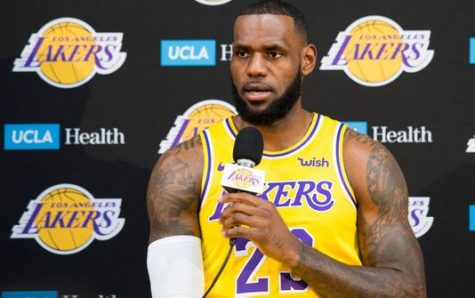 Carmelo Anthony also commented on the NCAA corruption. Anthony is a notable college superstar who played for the Syracuse Orange, plays in the National Basketball Association (NBA) for the Houston Rockets and has been in the league since 2003.
"I think it has to be a collective effort between the NCAA, the NBA – just basketball as a whole," said Anthony in a Sports Illustrated article. "NCAA and amateur sports have been corrupt." 
Longtime ESPN College Basketball Analyst Jay Bilas is sees finances as the main source of college corruption.
"College sports has a real money problem," Bilas said in an ESPN article.
When these athletes do not make the money of pros, they jump at the first dollar sign they see from an illegal recruitment.
These athletes do not just profit from illegal recruitments, but they receive pay from illegal merchandise.
It is against NCAA policy for a student-athlete to sell their own memorabilia.
There has been a lot of scrutiny over the years due to suspensions, fines, etc.
Athletes in the NCAA are not paid in college sports, like professional athletes such as LeBron James, Tom Brady and Cristiano Ronaldo.
When athletes are not paid, this leads to coaches illegally recruiting players which is a form of corruption.
According to ESPN, FBI wiretaps intercepted multiple different telephone conversations involving Arizona basketball head coach Sean Miller.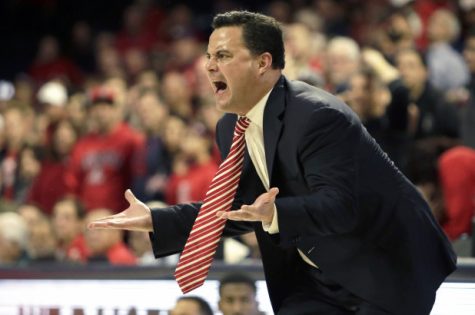 The telephone conversations involved discussions of paying $100,000 to secure star freshman basketball center DeAndre Ayton.
Ayton is now in the NBA playing for the Phoenix Suns after being selected with the first pick in the 2018 NBA Draft.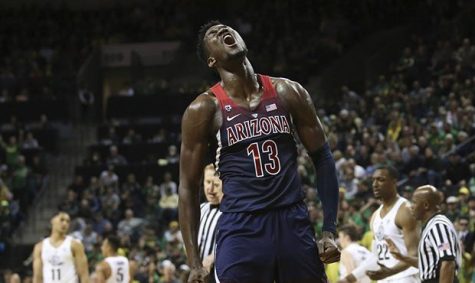 Miller was out for a couple games after the illegal recruitment occurred and later returned; however, Ayton was not disciplined and was able to play with full eligibility.
This is one of many different scandals among college sports.
College corruption is a serious allegation and can lead to major consequences.
In 2013, Rutgers basketball coach Mike Rice was filmed on video verbally and physically abusing his own players.
Mike Rice was fined $75,000 and ordered to take anger management classes.
According to the The New York Times, Rice spends his days now coaching middle school basketball teams.
There is a hot debate if collegiate athletes should be paid.
Student-athletes should be paid because collegiate athletes spend over 40 hours devoting their time to getting better and practicing according to Business Insider.
College athletes also miss a lot of classes due to their sport.
For example, March Madness is a nationwide phenomenon among college basketball fans, and this requires these athletes to miss some of their classes and makeup work.
College sports is on the road to get rid of all of the corruption and ultimately be marked as a clean industry by investigating programs and learning from their past allegations. 
The NCAA is also realizing the public opinion from these past collegiate athletes who are now in the big leagues.
More people are taking the time to notice how imperfect the sport is- and has been for years- which is a step in the right direction.