Cross Country Running to Districts
The varsity Cross Country team has been doing really well this season with the boys and girls team.
Recently they had a home meet on Sept. 18 where the boys beat Biglerville 15-50 and West York 21-38.
Sophomore Sam Pugliese finished first with a time of 18:59 with junior Connor Broderick finishing second right behind him with a time of 19:02.
Pugliese has high goals for the year.
"To get to states, last year I ran a [personal record] that would have qualified me for states, but I ran poorly at districts so I just feel like I should get there this year," said Pugliese,  "Also it's a huge honor to get there, so it would mean a lot to me."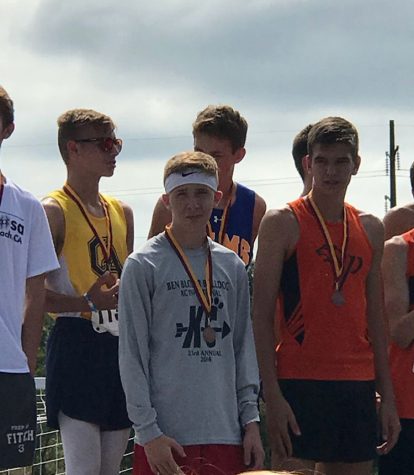 Three more Susquehannock boy runners finished fifth, sixth, and seventh, all with times under 20:02.
The girls cross country team also beat Biglerville and West York with four Susky girls taking the lead the entire race.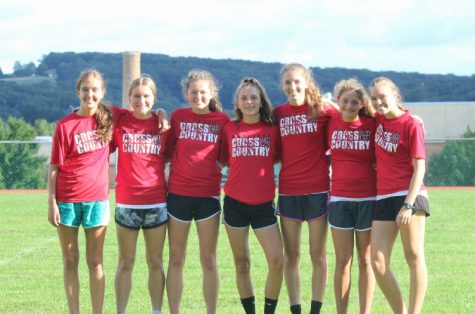 Sophomore Desiree Witmer came in first with a time of 23:51, and freshman Sabreena Fahringer finished second with a time of 24:33.
Witmer enjoys carbohydrate loading and bonding time with her teammates. 
"I like the pasta parties cause I'm around people I like, and I get to eat food. We also do fun activities," said Witmer.
Senior Bre Kaiser and junior Kylee Galante finished soon after, coming in third and fourth.
Kaiser is a captain this year for the cross country team.
"We have improved a lot this year from last year. Our times have gotten better, and we are running better as a team, not to mention the girls actually count as a team this year," said Kaiser.
The team is like a family.
"Definitely hanging out with the team on the bus to meets and the invitationals we have done. It's definitely a family mentality with everyone like, we don't all get along, but we are close," said Pugliese.
The season still has more meets with multiple students going to districts.
About the Writer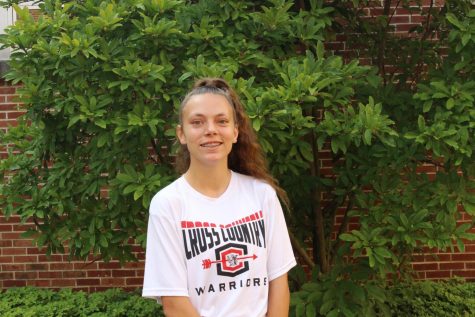 Kylee Galante, Reporter
Junior Kylee Galante is a first-year reporter who is interested in covering sports. She enjoys running and is part of the cross country, indoor track and...