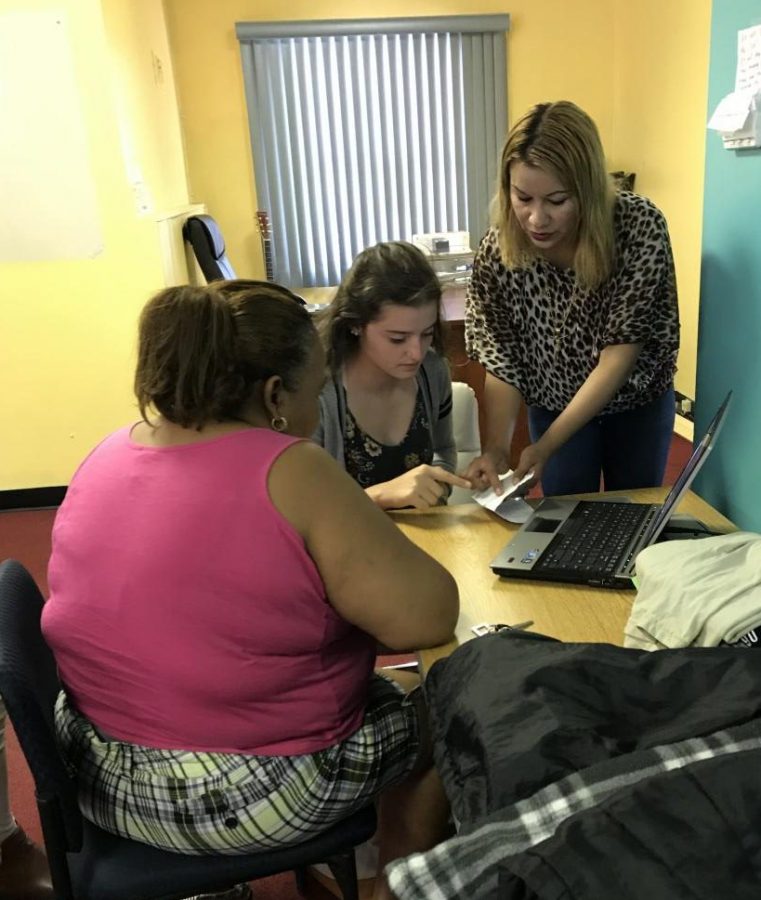 Students in Spanish four and five classes visited the Hispanic Center in York on September 20.
The students obtained the opportunity to speak with and help native Spanish speakers with different tasks.
Spanish teacher Michaele Rayburn sees the benefits of the trip.
"You always want to apply, show the students the real life application of anything they are learning with a language," said Rayburn. "The relevance of Spanish being the capacity to be in their everyday life…This actually aids and helps the students become more aware of their surroundings. So with that, the real life application, I reached out to the vice president of the Hispanic center to set up the volunteering where the students could use their Spanish skills and give back to the community."
Rayburn believes visiting the center impacted her students in a positive way.
"The students were eager to work and they want to contribute and they want to help," Rayburn said. "And I think they reinforced the potential they have even as young people in the community."
The students assisted the center in a variety of different ways.
They helped to create resumes, translate pieces of mail and forms that needed to be filled out, organize donated clothing and babysat a little girl.
Many of the students walked away with a new perspective, including junior Ryan Hartley, a Spanish four student.
"It opened my eyes a lot to the troubles that some people may have when they come here not being able to speak the language, but want to learn so hard in order to be like every single other American," Hartley said.
Senior Amber Bortner, an A.P. Spanish student, remembers the reaction she received after helping a woman with a job application.
"After we helped the one lady turn in her job application, just the look on her face and how she was saying 'thank you' to us was amazing," Bortner said. "It was a great feeling and helping people was really nice and I'd like to do it more and I'd love to go back there every month and help another person."
The trip impacted Bortner and inspired her to bring that spirit to Susky.
"It definitely inspired me because I realized that there are people in our community who don't have as many opportunities or as many material things," Bortner said. "So I really want to bring that inspiration back into our school and my life, personally, and help others with it."
The class plans to return every month until the end of the school year.
Their next scheduled visit is October 18.