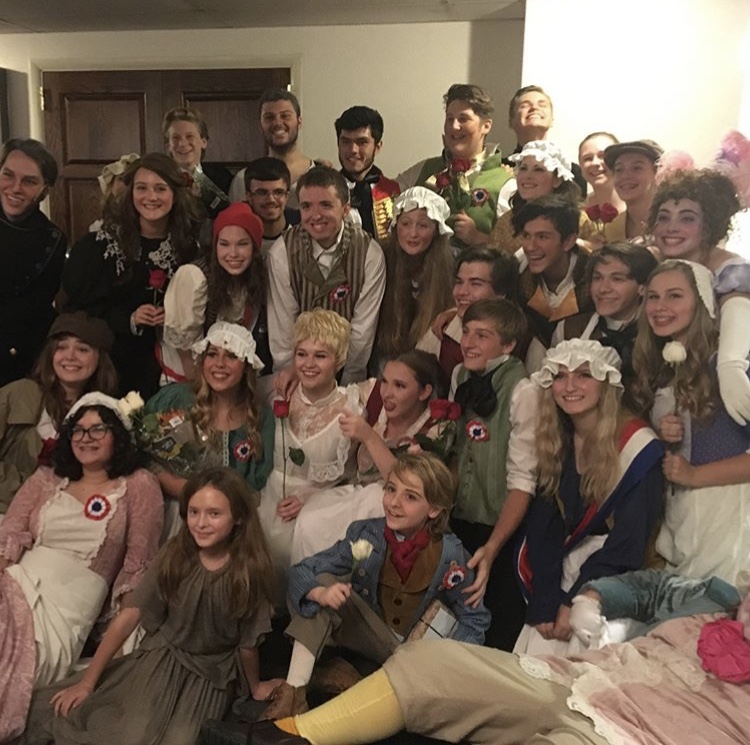 Four students held roles in the Belmont Theatre's Les Miserables last month.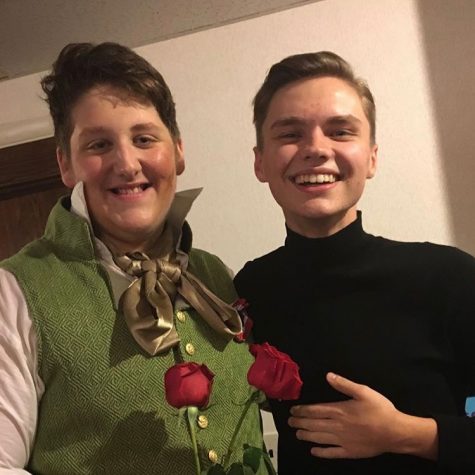 Fourteen different districts participated in the show at the Belmont, which was formerly known as the York Little Theatre.
  Seniors Sam Bechtel and Justin Rosenberger  and juniors Dan Poole and Shane Watson had parts in the musical.
  Senior Kaleb Fair was able to watch the show, and he thinks that even though it was student-run, it was one of the best shows he has seen.
  "I was really in awe of the entire production. From the set, to the costumes, to the talent of the actors on stage, it was really incredible. I've seen other community productions at the Belmont, with adults who might think 'oh this is just a students-only production,' because it's just high school students who are in it, they might think that 'oh, it's not going to be as good as our other ones,' but it was actually the best one that I've seen. The talent level was incredible," said Fair.
  Watson played four different parts in the musical, and although it was only his third show ever, he felt that it went well.
  "I think it ran actually really well. I will tell you that the rehearsals were hard; it was 5-9 every night… since it was like after school, and I was just beat, it took me a while to actually like it, when we really got to the show I was pumped and like, 'let's go, I'm ready to go, I'm ready to do this… but I think overall it went really well," said Watson. "It's a serious show, so [I could] probably be a little more dramatic sometimes in certain areas."
  Bechtel also agreed that everything ran well, and minor difficulties were handled with professionalism.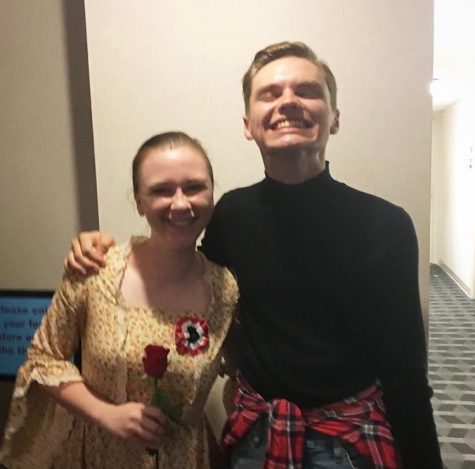 "Everything ran very well. Of course, with anything happening live, there were some problems and unexpected things, but the audience had no idea. That's theatre, there is always something that complicates the show running perfectly," said Bechtel. "But with every small bump, the cast and crew reacted like professionals. That's what you have to do in this type of setting. That's what you have to do in life, too. You can't let something so small ruin the whole show. You have to react appropriately, and then continue. The show must go on."
  Fair enjoyed watching the production, especially because he was able to see people that he knows from different schools perform together.
  "Because I'm active in theatre, and I know other people in other school districts who are also really involved in theatre, I was able to see some familiar faces and some people that I know from not only our own school, but people that I know from Spring Grove and Central, etcetera, and it was just so awesome to be able to see these people do such a fantastic job with such a difficult piece, because Les Mis is really difficult to get through and just sing," said Fair.
  Watson thought that being at the Belmont made the experience even more special.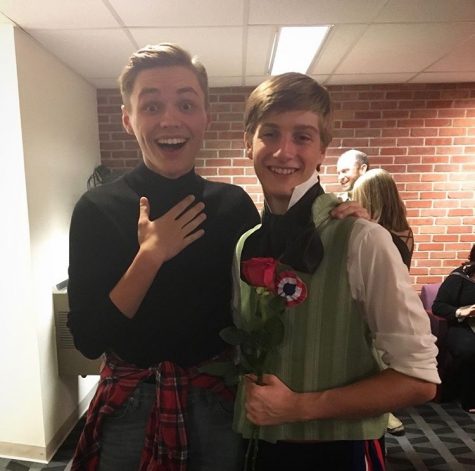 "I still feel like I've been doing theatre forever, but for my third show, it was definitely amazing and I had a really good experience considering I was at the Belmont, and not just at the school or over at Stewartstown Summer Theatre, [I am] definitely going to remember this, hopefully I'll be able to be back someday, and I had a really good time," said Watson.
  Bechtel liked that the directors treated them all as professionals, even though the entire cast was made up of high school students.
  "The experience was fascinating and life changing. I would absolutely love to do this again. Despite the fact that everyone was under the age of 18, the director, vocal director, and choreographer treated us like professionals," said Bechtel. "We were held to professional standards on stage and off stage, which is different than at a high school."
  Fair is glad that the students from Susky were able to have the opportunity to participate in the show.
  "I think it was just really fantastic and it was a really phenomenal opportunity for some of our students here to be able to branch out, and I think it's really cool that they were able to do something in the community, and do it so phenomenally well with other people who don't necessarily go to school with them," said Fair. "I just think it was super cool for Dan, Justin, Sam and Shane to be able to do it."