Troupe #4088 Admits Its Newest ITS Members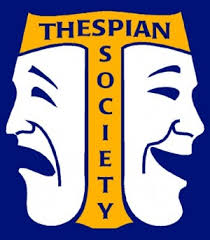 Theatre students came together again on Tuesday, April 25 for their 12th International Thespian Society Induction Ceremony.
  The theatre department has been a part of their International Thespian Society Troupe #4088 for 12 years.
  Junior Erin Kaliszak was elected as this year's treasurer for ITS and believes that ITS is a major part of what makes the theatre department so special.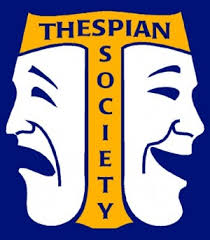 "ITS is an important part of the theatre program because it takes students with a passion for theatre to the next level to become more involved with the theatre program inside and outside of the school," said Kaliszak. "It also brings a group of students from various different friend groups together because of their passion for theatre."
  International Thespian Society was founded in 1929 and is an organization for both middle and high school students who are honored for their student achievement in being involved with the theatrical arts.
  Senior Sydney Delpi has been involved in ITS for two years and is happy to have spent her last years of high school with the theatre programs.
  "ITS means alot to me because I love theatre and being a thespian," said Delpi. "I love being in the international thespian society because supporting theatre is a must and being a part of the society shows your support."
  For some students, they got inducted into the society this year. To get inducted, the society runs on a point system:
  Students begin to receive stars for every ten hours of service they put into the theatre program, with a maximum of four stars.

  For every ten hours, a student spends towards the theatre program is one point.

  A student must receive ten points to be able to be inducted into the society, along with having performed in 2 full-length productions.
  This year there were 12 students being inducted, while 10 students are leaving due to graduation.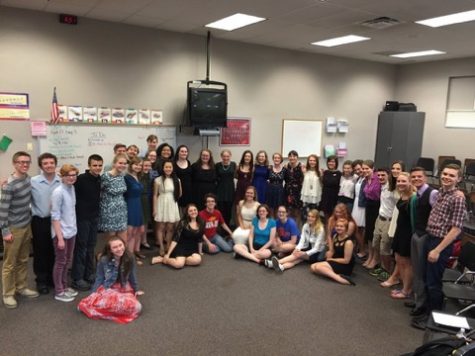 Senior Jacob D'Amore won the Thespian of the Year Award and expresses his feelings about this being his last ITS meeting.
  "I'm really upset about it. Through my years with theatre, I found stress relief and a new home," said D'Amore. "A place of comfort to really be myself. To really help and be involved in not only something big, but in so many people's lives."
  Before the ceremony, students take part in voting for next year's officers for the troupe. They chose dedicated students for each spot as President, Vice-President, Secretary, Treasurer, Clerk and Stage Manager.
  This years inducted officers include: Kaleb Fair (President), Brendan Paules (Vice-President), Erin Kaliszak (Secretary), AJ Marusko (Treasurer), Lily Stockbridge (Clerk) and Miranda Shaffer (Stage Crew Manager).
  For more information on Susquehannock's theatre department and the International Thespian Society, visit:
About the Writer
Autumn Polanowski, Reporter
Senior Autumn Polanowski is in her first year of The Courier's staff. She is very interested in giving advice to her peers through her writing and by showing...