Catch Up With This Week's News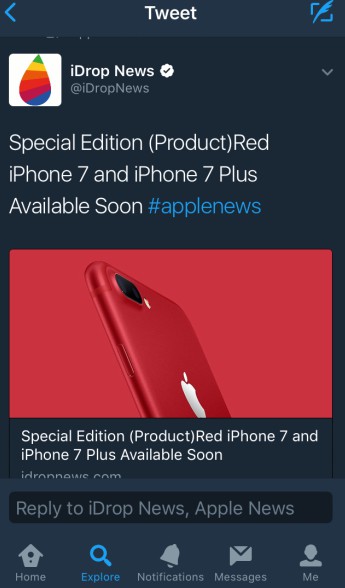 Hang on for a minute...we're trying to find some more stories you might like.
This week has been filled with snow, the madness of March, the coming of spring, and also a new iPhone.
Storm Stella
Storm Stella was a massive winter weather system that affected most of the North East in early March. The storm system brought over 10 inches of snow in some areas along with some sleet and high winds. Several flights were cancelled, and schools shut their doors, expecting the worst. After the snow had fallen and settled onto the ground, high winds caused the snow to drift back onto the roads that plows were already having trouble keeping the roads clear and not icy. Several businesses also closed for the winter storm allowing most people to stay home and also have their risk lowered of getting into an accident on the icy roads. To see more about Storm Stella click here.
March Madness
College basketball fans are hyped up about March Madness. Several people have already started to make up their brackets for their predictions of what teams will be heading to this year's finals. Other people have made their own spin off of March Madness. Teams are now down to what is called the Sweet 16. These are the last 16 teams within the bracket and contain schools such as Michigan, Purdue, West Virginia, and many more. Games will continue throughout the week. The L. A. Kings have created Bark Madness, a spin off of March Madness, where they allow their fans to vote which player and dog combo gets to move on to the next round. To check out Bark Madness, click here. To find out more about March Madness, click here.
First Day of Spring
March 20 marks the first day of spring on the calendar. While it may not yet feel like spring, several businesses have gotten into the springtime spirit. Rita's has once again put out their offer of a free small Italian ice to mark the occasion. Other businesses such as Starbucks have also gotten into the new season by coming out with limited time pastel colored cups that can be decorated.
Apple Releases New iPhone Color
Apple just announced this week a new and limited time iPhone 7 color. The color is red and is used to represent Apple's partnership with RED, which is an organization that fights HIV and AIDS. The new iPhone will cost $749 for the regular iPhone 7 and $869 for the iPhone 7 plus. The new phone color will go on sale in stores and online this Friday, March 24. To learn more about the new iPhone click here.