Week in News: Jan. 23 – 27
Hang on for a minute...we're trying to find some more stories you might like.
 This week in news was full of politics and pop culture: the Oscars, Trump's first steps as president, Paris Jackson and Ben Roethlisberger.
Trump's Latest Actions
  Trump says he is still going through with the wall. In fact, it's something that he is very persistent about. He orders the Mexican border to be built, and rumor has it that it is going to cost lots and lots of money.
 Paris Jackson Opens up about Father Michael Jackson
  Also, Paris Jackson, daughter of Michael Jackson, opens up about her father. Paris said that her father used to cry on her. He suffered from depression and being chronically shy. Though he never failed in being a loving father, when he passed away, it was the hardest on Paris.  
 Now, her home is mainly dedicated to her father, along with nine of her tattoos. She still struggles with the loss every now and again, but she's come a long way fself-harmharm and attempted suicides.
 Ben Roethlisberger Retirement?
Ben Roethlisberger says he cannot commit to a next season. He says he's considering retirement because he needs time to evaluate his health, family, and next season, if he so chooses to go through with another season.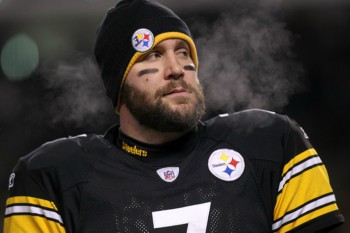 After the Earthquake in Italy
After the earthquake in Italy, three sheepdog puppies were rescued under rubbish and snow, giving hope to the rescuers about finding the 23 missing people five days after the disaster.
  The only reason why rescuers found the puppies in the first place was because they started barking ever so silently. They were under so much snow that rescuers barely heard them.
The Oscars
 At the Oscars this year, a lot happened. For instance, La La Land was nominated for 14 awards, and our favorite T.V. show host Jimmy Kimmel hosted the event.