Shrek It Up
  The cast list is up, and students are excited to start preparing for their assigned roles in the spring musical Shrek that will be performed on April 7-9.
  Students have been waiting anxiously for the cast list to appear after the three-day audition period. There has been plenty of talk among students about who would get each part.
  But after the results came in, students were shocked to see the cast for Shrek, as a lot of the assumptions being made towards who is getting each character were flipped around with the lead roles awarded to junior veterans.
  Playing the role of Shrek is junior Lucas Sherman. Sherman was surprised with the results, but still believes that the cast is going to make this a fun show that is worth seeing.
 "I definitely think that it's going to be a great show. We have such a big stage to work with and a lot more set," said Sherman. "The cast is amazing, and the leads I feel like are going to rock the stage. It's definitely going to be something amazing to see."
  The cast is ready to start rehearsals after Christmas break. Students believe that the show is going to be a hit, and every character is going to rock their part.
  Stewartstown Summer Theatre (SST) performed the show a few summers ago. Numerous students who attend Susquehannock were also a part of the SST's production.
  They are ready to show that this cast is going to be superior and the characters are going to come to life.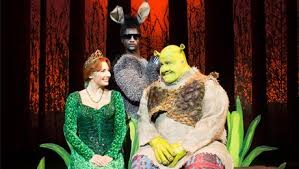 Playing the role of the dragon is senior Adelaide Achterberg. She's excited to see what the other leads are going to bring to the stage this spring, along with what the director is going to decide to do with the set.
  "This show is going to be interesting. I'm excited to see what Will [,the director,] is going to decide to do with the set," said Achterberg. "I think that Will is definitely going to have one or two amazing tricks up his sleeve to create another successful production this year. The leads I think are going to do great at their roles, and I'm glad they were given the chance to do this."
  Students worked extremely hard to get ready for auditions. But now that the cast list is out, some have realized that their hard work paid off.
  Playing the role as Donkey, junior Justin Rosenberger was one of those students and can't wait to finally get his chance to prove to his cast that he is perfect for the role.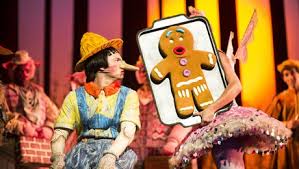 "Well, I'm gonna have to bring out my donkey accent in me. But I'm ready. I need to just memorize all my lines and make my character sounds as hilarious as he really is," said Rosenberger. "I'm ready to take on this challenging character and show people what I got."
  For seniors, this is the last show they are able to perform as part of Susquehannock's theatre program. They want to give it their all into the show to make this a fun and amazing experience for everyone, just like they experienced in the past shows.
  For more information on Shrek's cast list, tickets, show times, and any further information can be found at http://www.susquehannocktheatre.com/Front-Page.html
About the Writer
Autumn Polanowski, Reporter
Senior Autumn Polanowski is in her first year of The Courier's staff. She is very interested in giving advice to her peers through her writing and by showing...