According to a Standing Rock Sioux Tribe press release, on Sunday, December 4, the "U.S Army Corps of Engineers denied an easement to cross under Lake Oahe."
This means that all the hard work the water protectors have done for the last 6 months has finally paid off.
In the same press release, the tribe showed their appreciation for the decision.
"We want to thank everyone who played a role in advocating for this cause. We thank the tribal youth who initiated this movement… We thank the thousands of people who came to the camps to support us, and the tens of thousands who donated time, talent, and money to our efforts to stand against this pipeline in the name of protecting our water," said the tribe.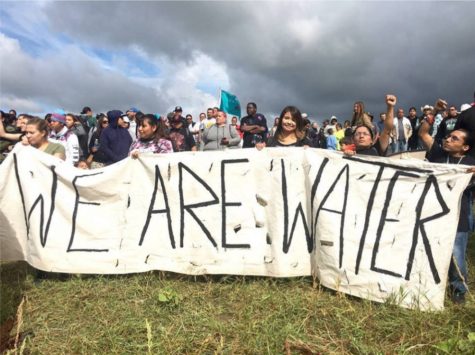 However, the energy company responsible for this pipeline is saying they will not reroute the pipeline against the U.S Army Corps of Engineering's decision.
A press release from Energy Transfer read: "As stated all along, ETP (Energy Transfer Partners) and SXL (Sunoco Logistics) are fully committed to ensuring that this vital project is brought to completion and fully expect to complete construction of the pipeline without any additional rerouting in and around Lake Oahe."
Time will tell.