The Country Music Awards celebrated their 50th anniversary on November 2.
The main theme of the night was tears; artists were very emotional over the winners and performances such as Carrie Underwood, Miranda Lambert, and Randy Travis' tear jerking performance. Randy Travis, a country singer, suffered a stroke and returned to the stage for the first time. Miranda Lambert cried and rushed off stage after her performance of "Over you." Carrie Underwood won female vocalist of the year and was overcome with emotion.
Freshman and country music fan Emma Robert was moved by the emotional mood of the night.
"I think the award show was emotional because they were winning awards on songs that mean everything to them. Winning an award for their songs would be a big deal and very emotional," said Robert.
A highlight of the night was Beyonce and the Dixie Chicks performing Daddy Lessons, a song off of Beyonce's most recent album, Lemonade. Many thought Beyonce was out of place at the event, some say she made the night better.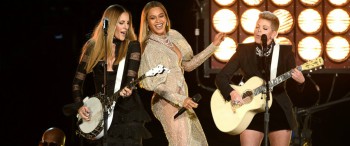 Freshman Amber McClure thinks it was an amazing performance.
"Daddy Lessons isn't really a country song, but it had a country feel to it. Beyonce's performance with the Dixie Chicks was amazing. I loved it, and I was so excited when I found out she was going to perform at the CMA's," said McClure.
Tim McGraw won song of the year with "Humble and Kind," but artists like Florida Georgia Line, Brett Eldredge, and Cole Swindell went unawarded.
Olivia Deffendall recognizes and supports her favorite country music artists, even if they won or lost.
"With many of the categories, I was stuck between several people because I listen to most of the music that was nominated, so it was hard deciding who I wanted to win.  But my favorite artists are Flordia Georgia Line, Tim McGraw, Cole Swindell and Brett Eldredge, so whatever category they were nominated for, I wanted them to win," said Deffendall.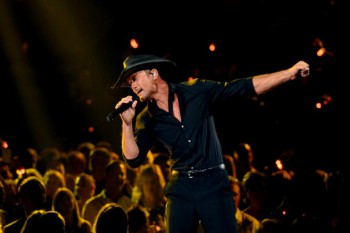 Garth Brooks won the "entertainer of the year" title.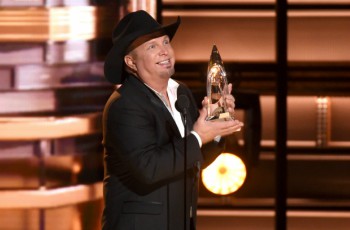 Chris Stapleton was announced male vocalist of the year, and Carrie Underwood was the female vocalist of the year. The new artist of the year was Maren Morris. The album Mr. Misunderstood by Eric Church was the album of the year. Single of the year was "Die a Happy Man" by Thomas Rhett. Little Big Town stole the vocal group of the year title. The vocal duo of the year was Brothers Osborne. The musical event of the year was "Different For Girls" by Dierks Bentley featuring Elle King. Music video of the year was "Fire Away" by Chris Stapleton.