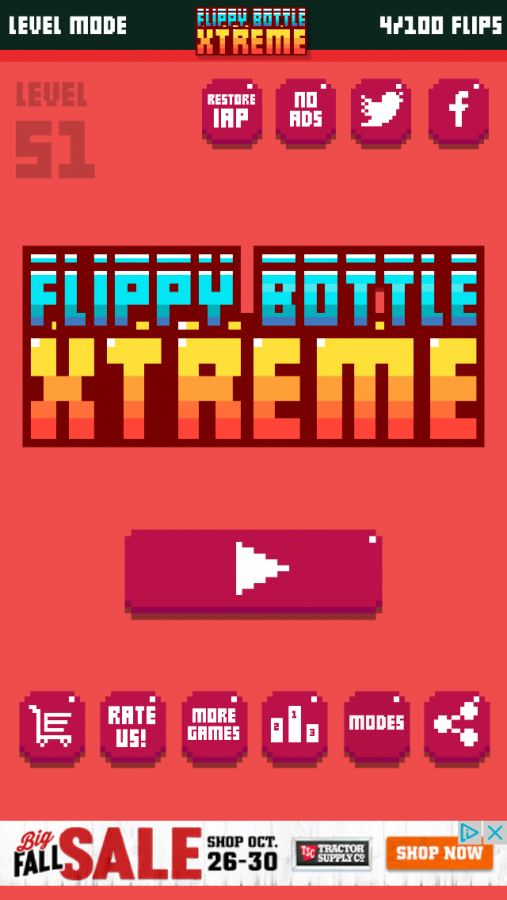 Photo by Logan Garvey
  Tired of flipping a bottle in real life, students hit the app store to download the new craze: Flippy Bottle Extreme.
  In this game, players can mimic the famous flipping the bottle challenge right on their phone through eight different modes. These modes include different challenges such as cap level, space, level and endless modes.
  Sophomore Belle Luzier who is on level 668 feels that the app is more fun than flipping an actual bottle in real life.
  "I prefer flipping a bottle on my phone compared to real life because it's fun, easier, and more efficient," said Luzier.
The game is currently rated at 4.5 stars on the app store with over 13,000 reviews.
  Sophomore Annabelle Bobby  has a love-hate relationship with the game.
  "I don't really like it. I just want to pass all the levels because…you want to beat it, so you keep playing even though it gets frustrating," said Bobby. "You don't really like it; it's just kind of addicting."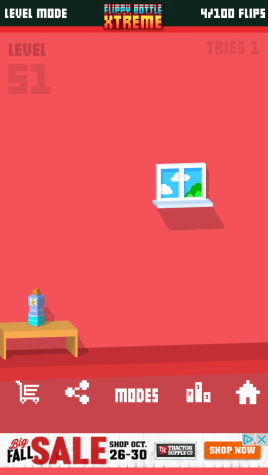 When she first downloaded the game, it took Bobby close to 100 tries for each level. Now that she is used to the game, she can estimate how much pressure she has to put in order to flip it which has made her average number of tries decrease to 20.
  Despite this, Bobby feels that some of the modes could be improved.
  "I think it can be improved by making the modes easier because [in] some of them you have to flip [the bottle] to land on the cap or like try to defy gravity," said Bobby. "I think they could [also] add more bottles."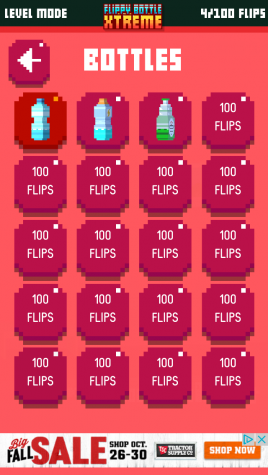 After earning coins, players can unlock different kinds of bottles that can be flipped.
  Luzier and Bobby both agree that the Gatorade bottle is the best one to use because it has a larger base.
  Overall, this app is for people of all ages that are fans of the new flipping bottle fad.