Swimming into the New Season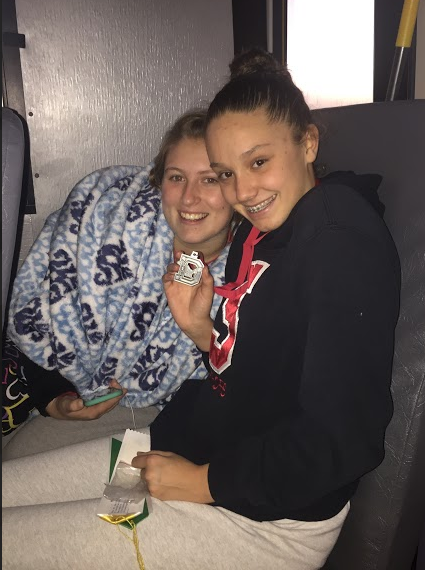 Hang on for a minute...we're trying to find some more stories you might like.
The swim team kicked off the season by swimming towards victory at the annual Dover invitational on December 5.
The team's performance showed that this season looks very promising for the upcoming season.
Sophomore Molly Hogan looks forward to what this season has to offer.
"We're all really excited for this season," said Hogan. "Since Dover is the first time we actually swim as a team, it shows how we're going to work together this season, and after this invitational, I think it's going to be a really good year for us."

After the boys' success as division champions last year, the team was worried about being able to live up to the expectations.
Sophomore Nate Hunsinger isn't worried about how the team will perform this year.
"We all did pretty well at Dover," said Hunsinger. "If we work hard, I think we'll have another great season."
There seems to have been a great start to the season for both the girls and guys teams which is very exciting for the meets yet to come.
One of the best aspects of our team is how supportive they are of each other.
This is sophomore manager Michaela Elsen's favorite part of being on the team.
"This is my first year, but I was quickly accepted," said Elsen. "It was fun being able to hang out with everyone at Dover. They support each other like no other team."
The competitive season officially kicks off with their first away meet against SouthWest on December 17.