Susky Swimmers Splash Into Season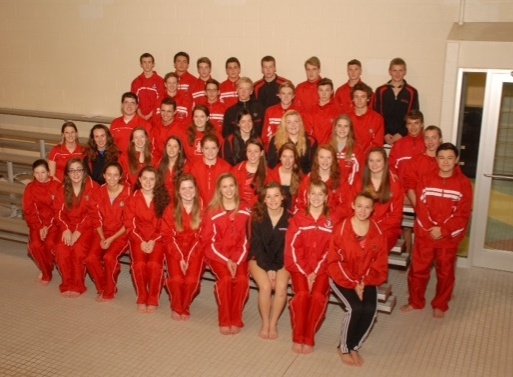 Hang on for a minute...we're trying to find some more stories you might like.
"Swimmers take your mark,"  the referee says. Preparing yourself for the swim of your life,  you step onto the board, and you know that in a matter of seconds you will be hitting water. The sound goes off, and that is your queue to dive in; you are swimming as fast as you can trying to beat the person next to you. Once you finish, you have won, making your mark in districts. Some swimmers will experience this exhilarating moment, but first they have to start at the beginning, where we are now: preseason. With the season starting November 16, swimmers are starting to feel the excitement hit them about the season starting.
Junior swimmer Dean Lochte is thrilled and wants to get into the  water." I am probably most excited about the end off the season and going to counties and or districts and hopefully a lot of us will make it," said Lochte.
Lochte is also looking forward to the team bond the team shares.
Preparation is a huge part of these swimmers' lives. They dedicate five days a week and even some weekends of hard training to get ready for meets.
Senior Hailey Villa believes that the practices help them build the strength they need to win.
" During a practice we will start by warming up, and then we do three sets, which are pretty difficult, then we will cool down which is my favorite part," said Villa.
A way to improve oneself is to set and meet a goal by the end of a season.
Coach Brian Wingert has a goal for the whole team to reach by the end of season.
" My goal is for everybody to improve individually. I want to take all our relays to districts, and just to win as much as we can," said Wingert.
The 2015-2016 swimming season is upon us as of Monday, November 16 with meets to follow.