Guidance counselors are helping to form the new club, Aevidum, at the high school after witnessing its major success in the middle school last year.
  Aevidum is a campaign created by former English teacher of Cocalico School District Joe Vulopas who decided to create Aevidum after experiencing the grief that Cocalico School District felt when one of its students committed suicide after being bullied.
  After the incident in 2004, students of Cocalico High School created the word Aevidum which means "I've got your back."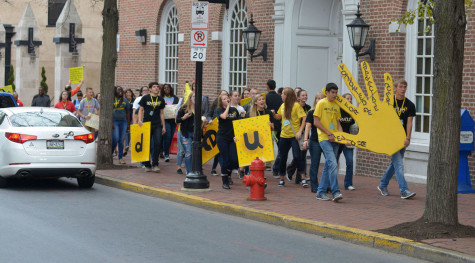 Guidance counselor Kate Miklos is excited to bring this program to the school.
  "[I wanted to bring Aevidum to our school] because I think it is a great concept," said Miklos. "The motivation behind it and the mission behind it can benefit every student and adult in the building."
  Aevidum's goal is to establish a positive atmosphere where all students feel accepted, appreciated, acknowledged and cared for in schools and communities across the nation.
  After finding out that a club for Aevidum was starting, senior Megan Barnish wanted to join right away.
  "[I want to be a part of Aevidum] because I want to promote unity throughout the school," said Barnish. "[Unity is] something that is hard to do, especially in such a large place with so many different people. It's good to have something connecting everyone."
  In past years, Barnish was involved with the Unity club, which concentrated on many of the same components as Aevidum does.
  "Unity club focused on diversity and accepting all people [and] Aevidum is about acceptance, so molding them together into one makes since because it's still meeting the same mission," said Miklos.
  Like Barnish, freshman Rachel Wachter joined Aevidum to promote unity and prevent bullying.
"I wanted to be a part of Aevidum, so I could help kids that are struggling and being bullied or going through tough times," said Wachter.
  Last year, Wachter was in Aevidum at the middle school and feels that it will be easy to create the club at the high school since the middle school already went through the process of starting the program in the school district.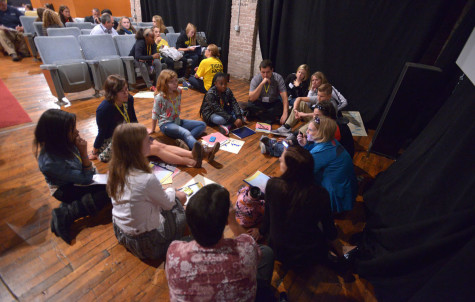 "I think Aevidum will be successful [in the high school] because a lot more people have joined it, and since we came up from the middle school, we have ideas from last year," said Wachter.  
  By and large, many are elated for the kickoff of the program and have lots of plans in mind for the club.  
  "[One of my goals for Aevidum this school year is] really getting it kicked off here in the high school so that you can say the word 'Aevidum' to any high school student and they're going to know what you're talking about and what that means," said Miklos.
  Likewise, Barnish also has plans for the organization.
 "We should try to get every group in the school involved in some way that way every group in the school will be contributing [to Aevidum]," said Barnish.
  For more information about Aevidum and how to get involved, go to http://aevidum.org/index.html.