Where No One Goes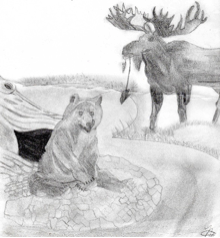 Hang on for a minute...we're trying to find some more stories you might like.
Where No One Goes
by Kat Quinn
Soaring through the sky,
Carried on the wind.
Floating through the clouds,
Reaching for the sun.
Climbing in the atmosphere,
The wind upon my face,
Soaring through the stratosphere,
With elegance and grace.
Riding on a shooting star,
Racing to the moon.
Gliding across the horizon,
Until the crack of noon.
Sighing, flying on a breeze,
Fluttering the leaves on the trees.
Listening and seeing things no one sees,
Then drifting to the ground.