After multiple years of defeat against their rivals, the boys volleyball team finally beat York Suburban in a match while at counties on Monday, May 11.
The final score of each set was 25-20, 27-25, 25-18. Stats from the game included: AJ Schaeffer (12 kills, 12 digs, 2 aces), Brian Sheddy (10 kills, 8 digs, 1 ace), Stephen Rouse (3 kills, 32 assists, 2 digs, 1 ace), Quinlan Kauffman (2 blocks, 9 kills, 19 digs), Nick Voltaggio (2 blocks, 1 kill, 1 ace), Will Earls (2 kills) and Kurt Eckenrode (11 digs).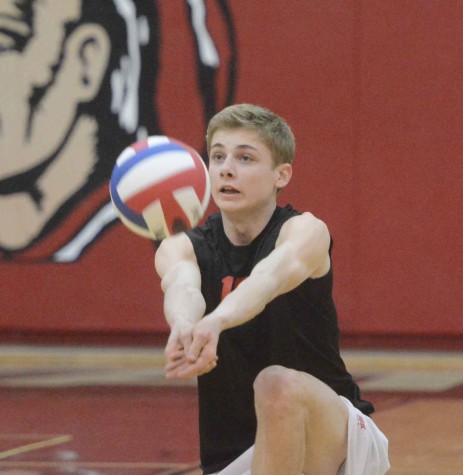 This year counties was held at Dallastown High School. Senior and outside hitter Brian Sheddy was elated to have won against the team's competitors.
"[The best part about counties] was beating Suburban," said Sheddy. "[They are] a team that we lost to every time for like the past five years, [including] three times this season."
Sheddy is an outside hitter on the team.
Junior Nick Voltaggio was also impressed with the outcome of the match.
"We did very well yesterday," said Voltaggio. "It was a very successful game. We had a lot of energy."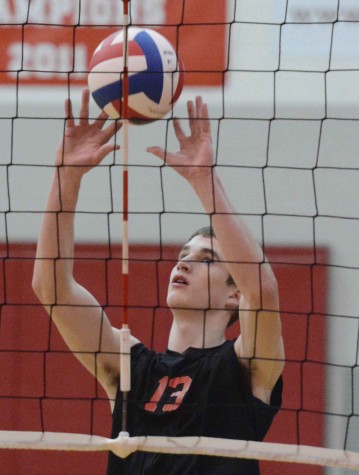 Although the team ended up winning, multiple players on the team thought that the event wouldn't turn out so well.
"We were afraid that we wouldn't really get off to a good start," said Voltaggio. "We've had a history this season about starting off slow and getting in a rut. That's what happened last time we played York Suburban."
Junior Stephen Rouse puts emphasis on team energy and attributes success to it.
"I think we just need to keep up our momentum," said Rouse. "Sometimes we get down on ourselves which has been a big one for us because we played [York Suburban] earlier in the season, and they were a good team. We needed to especially play well with them."
Besides looking at ways to improve, the team enjoys playing with each other.
"It's just fun hanging out with the team and playing with the team," said Rouse. "It's a good group of guys."
The boys volleyball team continues to work hard in hopes of getting as far as possible after counties, where they lost in semifinals against the defending state champions Northeastern.