The wrestling team had the opportunity to send all of their starters to sectionals at South Western High School on February 14.
This year four students placed at Sectionals; the students included freshman Eric Younkin and junior Mike Younkin in 6th place, sophomore Jack Allred in 4th place, and senior Collin Riley in 3rd place.
Wrestling coach Brad Keeney was very proud of them for doing so well.
"They did awesome," said Keeney. "They did an amazing job, and Jack is only a second year wrestler… for him to place is pretty much amazing. We had a great year, and the kids did really well."
Allred expressed that he was content with his achievements at sectionals.
"I felt great [to have placed at sectionals]," said Allred. "I felt accomplished."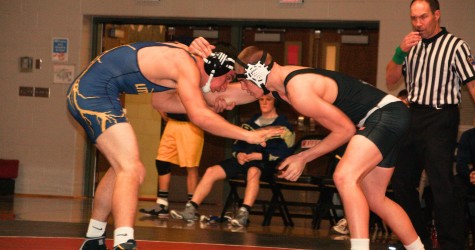 Allred, who received 4th place, was very close to making it to districts. Depending on the weight division they are in, wrestlers had to either place 3rd or 4th in order to qualify for the next competition. In Allred's weight class, wrestlers had to land a spot that was at least 3rd.
Riley was also satisfied with how he performed at sectionals.
"I think I did decent," said Riley. "I wasn't in the best condition, but I gave it my all, and I ended up taking 3rd… that got me into districts."
Riley was very thrilled to have placed well.
"I was pretty excited," said Riley. "It was my first time [making it to districts] being a senior. Sophomore and junior year, I didn't have much luck going to sectionals. I think I lost all but two [matches]… I was really happy to finally reach my goal of districts."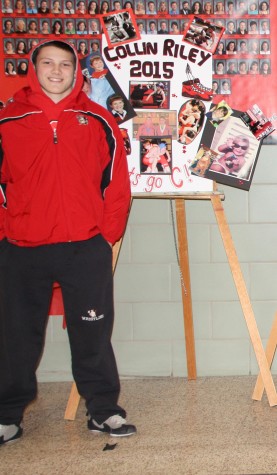 Although Riley did not make it past districts, Keeney was still pleased to see Riley get as far as he did.
 "I was really glad…being his senior year, that he got a chance to see the next level," said Keeney. "Collin deserved to be there, no doubt about it. He was good as any kid at district tournaments."
Riley's overall record for wrestling was 27-4.
    The wrestling team had many victories this season and hopes to achieve more next season.